#BibliomanaicsBookClub #TheLonelyLifeofBiddyWeir #LesleyAllen
SEPTEMBER'S BIBLIOMANIA IS FOR
THE LONELY LIFE OF BIDDY WEIR
Published by twenty7 (Bonnier Zaffre) April 2016
This is a story about bullying, about overcoming obstacles, about learning to love yourself. It is a perfect read for a Book Club as there is so much to talk about - not only in terms of the characters, the story and writing style but also because Allen explores so many universal issues in such a raw and realistic way. It's a great book for starting conversations about lots of difficult, but all too familiar, subjects. Whether you can relate to some part of Biddy's life personally or not, there is no doubt that this is a novel that resonates with all readers and leaves a lasting impression on all who meet Biddy Weir.
The Lonely Life of Biddy Weir was one of my top ten reads for 2016 and rereading it now, I still love it as much as I did when I read it for the first time. It's a great read for September as it is about school, growing up, cliches, friendships and emotional journeys. Everyone in my Book Club adored it. It must be the first and only book that we have all rated 5* and all felt the same level of love and admiration for. I can't recommend it highly enough.
What is it about?
A stark but uplifting story of bullying and redemption, for anyone who's ever been a weirdo.
Almost too terrified to grip the phone, Biddy Weir calls a daytime television show.
The subject is bullying, and Biddy has a story to tell.
Abandoned by her mother as a baby, Biddy lives in her own little world, happy to pass her time watching the birds - until Alison Fleming joins her school.
Popular and beautiful, but with a dangerous, malevolent streak, Alison quickly secures the admiration of her fellow students. All except one. And Alison doesn't take kindly to people who don't fit her mould . . .
A story of abuse and survival, of falling down and of starting again, and of one woman's battle to learn to love herself for who she is, The Lonely Life of Biddy Weir is Lesley Allen's startlingly honest debut novel.
You can read my full review
here
and see below the two quotes from my review that were chosen by the publisher for the Amazon review page and the inside page of the paperback which absolutely made my day!
I am reluctant to say anything that isn't exceptionally effusive about this book...You will be enthralled. It is a captivating read and Allen's prose is impressive. This is her debut and I can't wait to read more of her writing - she is clearly talented and full of imagination. (Amazon)
One of my favourite reads this year...raw, real and authentic....You will be enthralled. (paperback)
BOOK CLUB QUESTIONS FOR THE LONELY LIFE OF BIDDY WEIR
I am honoured and delighted to share with you questions put together by Lesley Allen herself for my book club when we read this book in June. Thank you so much to Lesley for some insightful, thought provoking questions which really allowed us to discuss the book in lots of detail. I have removed a couple of extra questions that Lesley added as they include spoilers for anyone who has not yet read the book but do leave a comment in the box at the end of the blog post if you would like the remaining questions!
1.
How do think Biddy's experience would differ if the story was set today?
2. Do you think Biddy is in any way responsible for what happens to her?
3. Do you think Alison is a victim too – or is she inherently bad? Did you feel any sympathy for her?
4. What role did Biddy play in helping Terri to resolve her own grief?
5. What would have become of Biddy following her father's death if Dr Graham hadn't intervened?
6. How do you think Biddy's life would have been different if her father had been able to express his love?
7. How do you feel the teachers in the novel were portrayed?
8. What role does bystander apathy play in the book?
9. Did you find the bullying scenes disturbing to read? Were they realistic?
10. Can girl bullies be more dangerous than boy bullies – or is there no difference?
11. Who can you relate to more – Biddy or Alison? Do you know a Biddy? Do you know an Alison?
12. Who do you think was the real hero of the story?
13. Why do you think Biddy was so obsessed with watching Honey's Pot?
14. What do you think Biddy does next?
ONE BOOK CLUB'S THOUGHTS ON THE LONELY LIFE OF BIDDY WEIR:
When the book club that I'm a member of met to discuss this book we did record our conversation with a view to sharing it on sound cloud. However, I have decided not to do this in the end as actually, although it was one of the best book groups we've ever had and there were some fantastic comments and thoughts shared, some of it was quite personal - particularly when we talked about our experiences of friendships at school, bullying and intervention. And, there's also a slight technical issue - as we also chatted for over an hour (about the book - a whole hour about the actual book!!!) it's such a huge audio file it kept crashing every time I try to upload it even with several edits!!
But here are some of our key thoughts:
If the book was set today then Biddy's experience could possibly be worse with the rise of social media. Children are now able to torment each other outside of school hours via social media apps so there would be no respite for Biddy. Also with Biddy's financial situation and the kind of father she had, she probably would not have the right technology, internet access or up to date gadgets which would have made her more vulnerable and an easier target.
We had a good chat about Alison and her mother and how this relationship and the character of her mother had influenced Alison, shaping the kind of person she was at school. This also led to a conversation about class, social standing, marriage and values.
We had a long chat about Dr Graham that this led to a discussion about intervention, monitoring, procedures and systems for supporting vulnerable people. We wondered whether this had changed or improved today, how easy it was to 'slip off the radar' or whether there were more rigorous procedures in place to ensure that children and adults received the care they needed. Our conclusions were inconclusive...
Boys and girls are equally capable of bullying but our decision about which were worse went on for a while, a bit like a tennis match with more and more comments and thoughts thrown into the discussion, again leading to more observations about boys and girls - perhaps a little sweeping and generalised at times!
We adored the characterisation in the novel and people had a few passages they particularly wanted to chat about and read aloud again. I think we were all moved by the writing and the events described in the book. All of us found this book a poignant, emotional read with a brilliant ending. Although it is impossible not to be affected by the book, we all said we would read it again and highly recommend it to anyone else.
QUOTES TO START A CONVERSATION ABOUT THE LONELY LIFE OF BIDDY WEIR
All things considered, Mr Weir did the best he could with his daughter.
By the end of lunchtime, Biddy's fate was sealed.
Alison Fleming had another skill: even at the tender age of ten, she was a clever, accomplished and manipulative little bitch.
...the fact that a teacher and a pupil were fraternising together in public outside of school was simply staggering....as she reached the till, her heart fluttered in anticipation of this week's Young Wives meeting...
IF YOU LIKE THIS THEN WHY NOT TRY: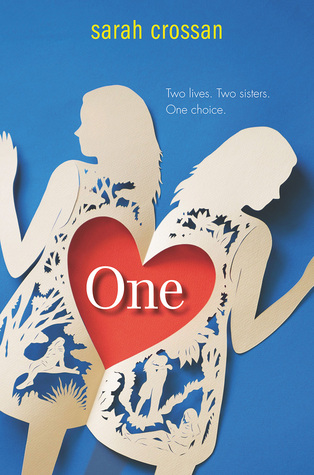 LESLEY ALLEN
Lesley Allen lives in Bangor, County Down, with her teenage daughter. She is a freelance copywriter and the press officer and assistant programme developer for Open House Festival. Following the completion of her degree in Drama and English, Lesley spent several years working in PR and marketing before embarking on a freelance career. Whilst crafting words for other people has been her bread and butter for the past two decades, her heart lies with writing fiction.
Lesley was named as one of the Arts Council of Northern Ireland's 2016 Artist Career Enhancement recipients for literature. She is using the award to complete her second novel.
Buy The Lonely Life of Biddy Weir here:
F

or more recommendations and reviews follow me on Twitter
@KatherineSunde3
or
via my blog bibliomaniacuk.blogspot.co.uk or website
bibliomaniacuk.co.uk