#LastSeenAlive #ClaireDouglas #Review @katherinesunde3 @dougieclaire
This is Claire Douglas's third novel and I think it is her best. The writing is fluent, captivating, full of pace and full of compelling, well crafted characters who continuously challenge the reader to keep changing their opinions and ideas about what is happening and who they can believe.
This novel pulled me right into the story from the very first page, entangling me like loose bed sheets, twisting around and around until there seems no way of getting everything straight and into a neat place again. This novel is an exemplary example of how to plan, manage and execute a multilayered plot that is a thrilling web of secrets, lies, hidden pasts, intrigue and tension. I was gripped. I was fascinated. I could not put it down.
We are braced for a story about murder from the outset with the chilling lines of the prologue:
Was I seen killing my husband?
As with all good prologues, the voice is anonymous and the reader has no idea where or how this event is going to fit into the narrative. Also, again as with all good prologues, chapter one then opens by very clearly placing us in Cornwall - aka sunny beaches and holidays - and with Jamie and Libby who are a married couple escaping their small flat in Bath to a beautiful house for a few days. There is plenty of dialogue to establish the characters quickly and settle us into their world. Douglas sets up a contrast with a more stable, more secure, scene and the prologue is left behind.
But the sense of anxiety and fear is not. Libby and Jamie have not been married long and Libby tells us it has not been easy. She clearly suffers from anxiety and a little bit of paranoia and the reader is intrigued to find out why and what is in their past. But they seem happy and Jamie is very caring. Libby is not completely pitiable and is frustrated by her 'damsel in distress' behaviour but also frustrated when Jamie doesn't recognise her fears which seem founded and rational.
I really enjoyed the fact that Libby and Jamie have "house swapped" with strangers. For me this was a really cunning plot device and immediately raises so many questions and places the characters in a really interesting position. The theme of swapping and identity run throughout the novel and this is a great way of physically introducing it. I also really enjoyed how Libby begins to imagine what this seemingly wealthy couple with whom they have swapped homes, are like. Jamie reminds her not to put them on a pedestal and get carried away with trying to mimic the couple's lifestyle which reveals as much about Libby's personality as it does his. There are a few hints that perhaps the reader needs to be a bit wary of Libby when she tries on Tara's clothes but at the same time, Libby seems harmless and who wouldn't relish the idea of having a nose and wanting to play at being rich for a few days!
I'm not going to talk about the actual plot - it would be impossible without giving away spoilers. But I have to mention the structure. What impressed me with this book was the complexity of the storyline. At times I felt like I needed a Carrie Mathison style wall with post it notes, drawing pins and string to try and keep up with all the twists, turns, revelations, secrets and rug pulling moments. I would love to know more about how the author planned the story and how she managed to execute this brilliant narrative so effectively. It is a real credit to the author's writing ability as few writers can really pull of this sort of multilayered story telling so cleverly and so seamlessly. There are no moments of contrived coincidences, sensationalism or patchy prose in order to quickly link up all the pieces. Everything stacks up, everything is there in case the reader decides to go back and retrace their steps at all. Nothing is every far fetched; all events are convincing, carefully established and explained to optimise the dramatic impact. Most of all the shock, surprise, excitement and jaw-dropping-ness is incredibly gripping and hugely enjoyable. This novel keeps turning around on itself; up, down around and inside out. I loved it.
Claire Douglas's writing and her execution of the denouement is smooth, faultless, fluent and completely convincing. Although I joke about keeping track of the plot, it isn't actually at all difficult. Douglas clearly signposts where we are- Cornwall or the flat in Bath- and when we move location to Thailand for the second part of the book as we delve deeper into Libby's past. We slip between the past and the present but it is easy to know where you are in the narrative at all given moments.
As well as gripping plot, Douglas also has a great cast of characters. Initially I was slightly concerned as I knew I was relating to Libby and that I had empathy for her, but I wondered why it only hovered at around 80%. The characters are all likeable, but Douglas very deliberately and carefully sows something somehow in her words to put the reader a little on edge. All the characters are flawed, all have weakness, moments of making the wrong decision, secrets they should have shared, compulsions and impulsiveness - but to very varying degrees! I enjoyed this and it makes the ending much more powerful.
Last Seen Alive
isn't just a story about delivering a twist or shocking the reader, it is also a novel about the mental health of the characters, friendship, marriage, love, revenge, jealousy and just how far people will go to make a better life for themselves. It is a clever novel that is incredibly well executed. The dialogue, dynamics between the characters and descriptions of people and places are very well written and judged. The evocation of feelings, fears and the sense of the past catching up with the present are also very well captured, tangling the reader up with the characters because the writing is so believable.
Claire Douglas remains in my top ten favourite authors list and this book is jostling it's way onto my top reads for 2017 list. If you want a page turner with complexity, depth, suspense and tension then this is the book for you. A must have for any suitcase this summer. I highly recommend it.
Last Seen Alive
is published on 13th July 2017 by Penguin.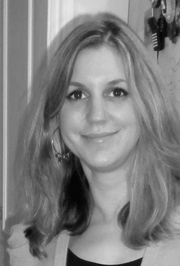 T
o find out m
ore about Claire, yo
u can follow her on Twitter at @Dougieclaire
Click here for Book Club Q&A