#DaphneDuMaurier #SamBlake
Today I am joined by author
Sam Blake
who is going to share her love for Daphne Du Maurier with us! I was really thrilled with Sam's enthusiastic response to join in with this blog tour and she was very keen to share her love for Du Maurier's novels. I hope you enjoy reading her answers as much as I did!
LITTLE BONES
Twenty-four-year-old Garda Cathy Connolly might be a fearless kick-boxing champion but when she discovers a baby's bones concealed in the hem of a wedding dress, the case becomes personal.
You can read my full review of Little Bones here.
IN DEEP WATER was published by Zaffre in April 2017 and more details can be found here
So, on with the Q&A! Hello Sam and welcome!
Do you have a favourite book by Daphne Du Maurier and what is it you love about that book so much?
When did you discover her novels? Were you recommended them? Discover them independently? Which one did you read first?
Rebecca
was the first book of du Maurier's that I read and I can't remember how I came across it - I think I might have picked up an old copy in my parents' house - but I was blown away by it, and ever since I've discovered that a lot of the authors I know and admire also name it among their favourite books - Alex Barclay and Noelle Harrison are just two.
I've read My Cousin Rachel and Frenchmen's Creek (I holiday a couple of hundred yards from there every year) but for me Rebecca is the perfect book.
Why do you think her novels still resonant with readers today and what makes them so unforgettable?
She was a brilliant writer, the novels are multi layered and the themes are universal, themes we can all relate to (even to pirates!) She captures emotions and what is not said as much as what is said is vital to the plot. The books feel slower than the fast paced fiction we are used to today but the characters are brilliantly drawn and she keeps us on the edge of our seats with suspense!
How has she influenced your own writing? Or what impact do you think she has had on the psychological thriller genre as we know it today?
I love the blend of romance and intrigue that du Maurier achieves so effortlessly, particularly in Rebecca. She has been a huge influence on my writing - we all need someone to aspire too! I love how uses location as a character in her books, it gives them an added depth and resonance.
Which recent psychological thriller do you think Daphne Du Maurier would have wanted to have written if she were alive today?
I think perhaps Gone Girl - du Maurier would have mastered the differing points of view with ease and she was an absolute master of misdirection.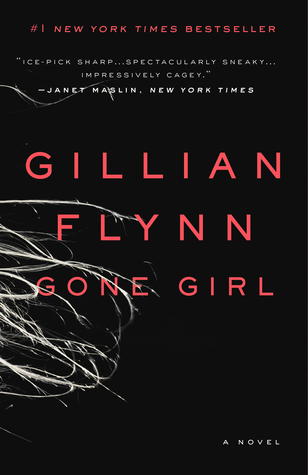 Have you seen any of the screen adaptations of her books? Will you be going to see My Cousin Rachel? Are you able to enjoy film adaptations or do you find yourself flicking through your paperback and checking for accuracy ?!
I will definitely be going to see My Cousin Rachel - I find the screen adaptations are different from the books - Hitchcock had very good reasons for that in the original Rebecca, but I'm dying to see how modern film makers who have so much more at their disposal tackle My Cousin Rachel
If you were able to host a 'fantasy book group' and Du Maurier came along, what question might you ask her about her own novels? What question do you think she might set your book group about her novels?
So many questions! What was the original inspiration for Rebecca, whether she planned it or wrote it organically - did the second Mrs de Winter ever have a name, why not?! What or who inspired Mrs Danvers? I think she'd ask a book group which we enjoyed most and why.
Can you recommend any other authors or books for fans of Du Maurier's novels?
There is no one to compare to her but personally I love Jane Casey's Maeve Kerrigan series, Alex Barclay, Karin Slaughter and Michael Connolly.
And finally, anything else to add?


Read Rebecca, it's her best novel by far and could be the best and most perfectly formed book you ever read - the film is fabulous but the book is different and better!
I couldn't agree more!
Thanks ever so much Sam for talking to us about Daphne Du Maurier. It's been really interesting to hear how you have been affected and influence by this writer. Thank you for joining us on this tour!
SAM BLAKE
Sam Blake is a pseudonym for Vanessa Fox O'Loughlin, who is originally from St. Albans in Hertfordshire but has lived at the foot of the Wicklow Mountains in Ireland for (almost) more years than she lived in the UK. She has been writing fiction since 1999 when her husband went sailing across the Atlantic for 8 weeks and she had an idea for a book.
Vanessa is also the founder of The Inkwell Group publishing consultancy and the Irish national writing resources website Writing.ie. She is Ireland's leading literary scout who has assisted many award winning and bestselling authors to publication.
@samblakebooks
samblakebooks.com
@inkwellhq
@writing_ie.
If you have missed the other stops on the blog tour so far then you can find them here:
Anna Mazzola
Emily Organ
And don't forget to look out for tomorrow with Annabel Abbs and Julie Owen Moylan.
You can follow me on Twitter
@KatherineSunde3
or via my website
bibliomaniacuk.co.uk