#DaphneDuMaurier #JulieOwenMoylan
Today I am joined by Julie Owen Moylan. I asked Julie along after we "met" on Twitter during a conversation where we shared our love for Daphne Du Maurier. Thanks so much Julie for coming along today and talking to us all about Daphne Du Maurier and why you think so highly of her novels!
With out further ado, I shall hand you over!
Do you have a favourite book by Daphne Du Maurier and what is it you love about that book so much?
My favourite book is Rebecca.

I love everything about it.

The tension, the way you are drawn in by the narrator and fantastic use of the house as a character in the story.

The idea of two women, one 'obedient' wife and one 'disobedient' is an interesting device.

Both wives are 'twinned' throughout the novel, compared and contrasted in their responses and personalities.

In my mind it is very much a novel about women, how they react to each other.

The names they are given.

The roles they play.

It asks so many questions about these roles that the novel remains endlessly fascinating as a piece of work.
When did you discover her novels? Were you recommended them? Discover them independently? Which one did you read first?
I discovered her novels through film when I was a teenager.

I saw the film versions of Rebecca and Jamaica Inn and that led me to seek out the books.
Why do you think her novels still resonant with readers today and what makes them so unforgettable?
I think readers love a good story and that remains ageless but with Rebecca there are so many layers that you can engage with.

The skill in using the house as an extra dimension to the story.

The relationships between the housekeeper and both wives.

The relationship between the two wives and finally the relationships between the Max de Winter and the female characters in the book.

There is so much and with every reading you can glean more from it.
How has she influenced your own writing? Or what impact do you think she has had on the psychological thriller genre as we know it today?
I'm not sure she had influenced my own writing except to make me want to be as good at storytelling.

Certainly the psychological thriller genre owes her a debt but Du Maurier is so much more than just a thriller writer.
Which recent psychological thriller do you think Daphne Du Maurier would have wanted to have written if she were alive today?
I think she would have had a good crack at The Girl On The Train.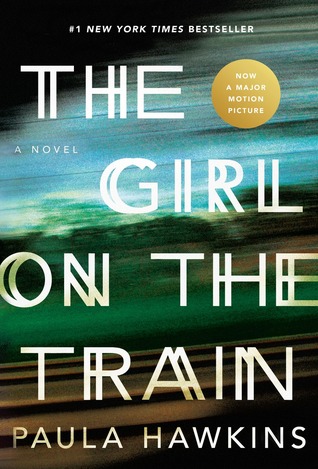 Have you seen any of the screen adaptations of her books? Will you be going to see My Cousin Rachel? Are you able to enjoy film adaptations or do you find yourself flicking through your paperback and checking for accuracy ?!
Yes as mentioned I saw the films first.

I think of film versions as completely different things to the books.

I like films for what they are but the story as the author intended is on the page not on the screen.

I've written stories and made films and love to use both but they can't really be compared.

You can do things on a page that you can't capture on a screen and vice versa.
If you were able to host a 'fantasy book group' and Du Maurier came along, what question might you ask her about her own novels? What question do you think she might set your book group about her novels?
I'd love to ask her whether she intended to write both Mrs De Winter's as two sides of the same woman.

The 'obedient' wife who obeys the rules and is endlessly loyal to her husband and the 'disobedient' wife who breaks the rules and pays for it with her life.
Can you recommend any other authors or books for fans of Du Maurier's novels?
I always recommend Jean Rhys to everyone because I want more people to read her.

Wide Sargasso Sea is just such a beautiful piece of work and all her books have such interesting female characters who are so beaten down by life but somehow keep going.

I love her work.

The female characters have the same complexities as Du Maurier's women I think.
JULIE OWEN MOYLAN BIOGRAPHY
Julie is a writer and filmmaker from Cardiff.

Her short stories have been published in Horizon Literary Review and The Voice of Women in Wales ( An anthology to celebrate International Women's day)

Her travel writing was recently commended and published in New Welsh Review (Sept 2016)
Her short film BabyCakes won Best Student Film at Ffresh and Celtic Media Awards and went on to win Best Welsh Short Film at the Swansea Film Festival.