#DaphneDuMaurier #EmilyOrgan
Welcome to Day Two of my Daphne Du Maurier Blog Tour!
Today I am joined by author Emily Organ who is has written six novels, one of which, The Outsider, is inspired by my favourite Du Maurier book, Rebecca.
She never knew Lisa. But she is haunted by her death.
Yasmin Clark meets wealthy widower Daniel Ward and moves into his home in a small village, but it's not long since his wife died and emotions are still raw.
To find out more about The Outsider click here.
To find out more about an accompanying short story based on Lisa's diary click here.
Read on to hear about why Emily loves Du Maurier's stories so much and how the queen of psychological thriller has influenced Emily's writing.
Do you have a favourite book by Daphne Du Maurier and what is it you love about that book so much?
It has to be Rebecca because Du Maurier pulls you in so that you feel you're in the protagonist's head. Every moment of shame and embarrassment feels acute and you're rooting for her every step of the way. And somehow Du Maurier manages to achieve this reader empathy without ever revealing the protagonist's name!
When did you discover her novels? Were you recommended them? Discover them independently? Which one did you read first?
My mum and grandma were both avid readers of Daphne Du Maurier and I inherited their battered paperbacks in my early teens. I read Rebecca first and it was such an old copy that the last few pages of the book were missing! This was thirty years ago and – unbelievably - the book was out of print at the time. I had to phone round local libraries to track down a copy. Eventually I found a copy at a library in Windsor and I had to take two buses there to photocopy the last few pages. It was more than worth it.
Why do you think her novels still resonant with readers today and what makes them so unforgettable?
Her characterisation is wonderful and she manages to convey so much about a character with minimal effort. I don't recall her describing Maxim de Winter in detail in Rebecca and yet the reader manages to form a perfect picture of him. So much is said through gesture and action rather than exposition and this gives her writing a well-paced contemporary feel. Much as I love reading the classics, there's no denying a few of them can drag a bit with pages of adjective-filled narrative!
How has she influenced your own writing? Or what impact do you think she has had on the psychological thriller genre as we know it today?
Not a single sentence or paragraph is superfluous in her writing and I try to write to the same principle. It takes a lot of practice though! Her influence on the psychological thriller genre is huge because much of the conflict in her stories is in the minds of her characters where perception and reality become muddled. There may have been another author writing this way during Du Maurier's time but I can't think of one.
Which recent psychological thriller do you think Daphne Du Maurier would have wanted to have written if she were alive today?
The Girl on the Train as the protagonist in that story shares many of the characteristics as the protagonist in Rebecca: low self-esteem, discomfort, confusion about other people's motives and the general sense of being an outsider looking in on the world.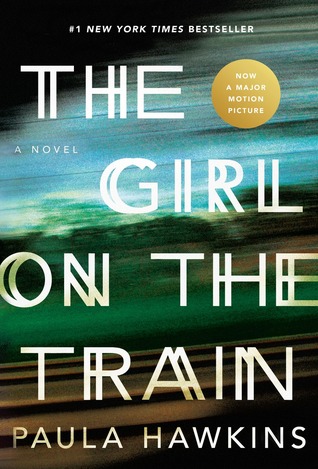 Have you seen any of the screen adaptations of her books? Will you be going to see My Cousin Rachel? Are you able to enjoy film adaptations or do you find yourself flicking through your paperback and checking for accuracy ?!
The Hitchcock version of Rebecca is a classic in itself, even though I'm not sure how well it reflects the book. I really enjoyed a TV adaptation of Rebecca which is twenty years old now and starred Emilia Fox and Charles Dance. Diana Rigg was perfect as Mrs Danvers, I'm a huge fan of hers. I think film adaptations can be hit and miss – they work if the director has interpreted the story in the same way as I have. However the magic of storytelling is that we all absorb the same story in different ways so it's hard to please everyone. I'll be interested to see how My Cousin Rachel has been interpreted.
If you were able to host a 'fantasy book group' and Du Maurier came along, what question might you ask her about her own novels? What question do you think she might set your book group about her novels?
I'd want to ask her what she came up with first: the story or the setting. Setting is very important in her books, with Cornwall being a big influence. I wonder whether her love of that part of the world created the stories for her or whether she came up with the plot and then looked around for how it could fit into her world. I think Du Maurier could ask my book group to identify the key turning points in Rebecca which force the protagonist to change.
Can you recommend any other authors or books for fans of Du Maurier's novels?
I think it depends on what aspect of her work appeals to you. For other stories in the English inter-war era I would say Agatha Christie. However Du Maurier also wrote historical fiction too and I would suggest there are parallels with Tracy Chevalier. For the smuggling and pirate themes in her work you could also try another classic such as Moonfleet by J Meade Falkner. I think Du Maurier is hard to characterise as some of her work has a supernatural element too such as The Scapegoat where a man encounters his double. Psychological thrillers are hugely popular at the moment and there are too many good ones to choose from, I think the ones which focus more on relationships than the police procedural element fit better alongside Du Maurier's work.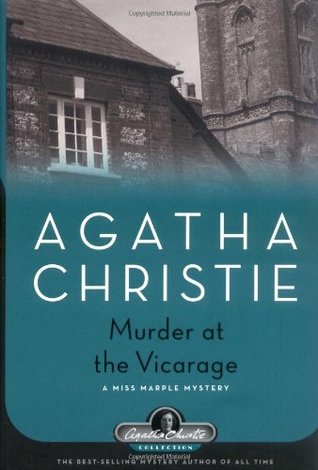 Thank you so much Emily for such interesting answers! It's great to hear more about what Daphne Du Maurier means to women writers and why her work still resonates so strongly with readers and writers alike. Thanks for all your recommendations too! Thanks so much for coming along today and chatting about Daphne Du Maurier!
If anyone's interested, there was an excellent TV adaptation of The Scapegoat in 2012 starring the rather lush Matthew Rhys which I would highly recommend! It's available on Amazon Video at the moment.
Emily Organ
I write historical mysteries and thrillers with strong female characters. THE RUNAWAY GIRL SERIES is a trilogy of thrillers set in 14th century London. The sights, smells and dangers of medieval life are combined with contemporary themes into a page-turning read.
2017 sees the publication of a series of Victorian mysteries featuring the Fleet Street reporter Penny Green. LIMELIGHT is the first book and set in late 19th century London. Penny Green must help Scotland Yard solve the mystery of an actress who appears to have died twice. It's a whodunnit which will keep you guessing until the very end.
Don't forget to pop along tomorrow for the next stop on the
Daphne Du Maurier Blog Tour with author Sam Blake.
And if you missed yesterday's post with Anna Mazzola you can read it here.
for more recommendations and reviews.