#Review #TheMuse #JessieBurton
THE MUSE by JESSIE BURTON
I have wanted to read
The Muse
for a long time, and not just because of the beautiful cover - although that did make it doubly tempting and did mean I bought it in paperback rather than kindle! - but because there have been so many phenomenal reviews of it. It has also been picked for the WHSmith Richard & Judy Book Club Spring Reads 2017 and this is what finally tipped the balance. Think what you like about the TV-turned-author-couple, Richard and Judy always know how to chose a great read!
What is
The Muse
about?
A picture hides a thousand words . . .
On a hot July day in 1967, Odelle Bastien climbs the stone steps of the Skelton gallery in London, knowing that her life is about to change forever. Having struggled to find her place in the city since she arrived from Trinidad five years ago, she has been offered a job as a typist under the tutelage of the glamorous and enigmatic Marjorie Quick. But though Quick takes Odelle into her confidence, and unlocks a potential she didn't know she had, she remains a mystery - no more so than when a lost masterpiece with a secret history is delivered to the gallery.
The truth about the painting lies in 1936 and a large house in rural Spain, where Olive Schloss, the daughter of a renowned art dealer, is harbouring ambitions of her own. Into this fragile paradise come artist and revolutionary Isaac Robles and his half-sister Teresa, who immediately insinuate themselves into the Schloss family, with explosive and devastating consequences . . .
So there are two story lines to keep track of in the novel. They are set in different decades and concerning different characters; the narrative voice for each is different and, helpful chapter headings aside, this means it is very easy to follow the dual plot lines. But even though it's easy to follow, Burton's novel is complex and multilayered. More and more is unveiled as the stories begin to converge and the depth of the characters, and the complications between them, is revealed. It is engaging, readable and gripping - a word I usually associate with crime fiction rather than contemporary women's fiction, but gripping it is!
Each character is well drawn and vivid. Some are likeable, some not so much and one or two decidedly unlikeable characters but essentially there is a great cast of diverse and interesting people to get to know and watch. The relationships between the characters, whether through friendship, through family or marriage, are fascinating. There are some very interesting dynamics between some of them and Burton really explores the different ways in which characters are influenced, controlled, manipulated or obsessed with other people in the story.
I really enjoyed the relationship between Odelle and Quick. Odelle herself is a very strongly drawn character and I found myself very taken with her storyline. I liked Lawrie and the gentle way in which he and Odelle begin to fall in love and I liked a few of the minor characters for providing the necessary insight, humour, observation and comment about events. But I think Odelle and Quick were the stars of the show for me.
The novel is set in 1967 and 1936, both distinctive periods in history and both providing a very suitable context and backdrop for the themes in the book. Burton's sense of time, place and setting are incredible and her attention to detail faultless. The backdrop of the Spanish Civil War is effective and the arrival of a Trinidadian women on her own in 1967 is also fascinating. Burton clearly feels at home with this kind of historical genre and understands how to capture the essence of a time and how it might impact or effect her characters and the plot lines.
I guess the main thing which I enjoyed about this book was the fact that it centres around a painting. Though the search for the artist and the events surrounding the painting are obviously intrinsic to the main story, the role of the painter and how important knowing who the painter is in order to understand the meaning of the painting actually allows Burton to explore the concept of the "muse" in more depth. Along with the ideas of inspiration and the need to pursue a creative calling. I really like books were the creative arts are used to drive the plot and develop the characters and I enjoyed the fact that Odelle was an aspiring writer - a novel about a novel, a writer writing about a writer....
I would recommend
The Muse
. I savoured many lines, many passages, many pearls of wisdom from both the characters and the author. It is a considered, thoughtful, well written, engaging novel full of great characters and great themes. I'm really pleased to see it in the Richard & Judy selection as it is a perfect example of a book that merits both recognition for its literary merit as well as deserving of sitting on the best seller shelf alongside the other contemporary fiction novels.
I bought this book as part of the WHSmith offer on the Richard & Judy Spring Book Club reads for 2017 where it's buy one get one half price. There is such a fabulous selection of titles that it was very easy to buy more than one (I might have bought several.....!) I have reviewed some of the other novels on my blog and you can find the reviews by clicking on the links below. Happy Reading!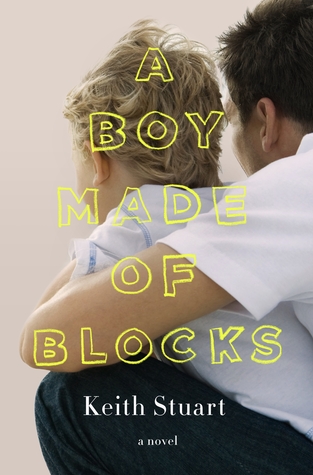 bibliomaniacuk: lying in wait
bibliomaniacuk: lie with me
bibiomaniacuk book club March- A Boy Made of Blocks
bibliomaniacuk: a boy made of blocks
bibliomaniacuk: the trouble with goats andsheep
Follow me on Twitter
@KatherineSunde3
(bibliomaniacuk) or check out my website at
www.bibliomaniacuk.co.uk
for lots more recommendations, reviews and general book chat!