#Author #GuestPost #HelenCox #CreativeWriting
I am thrilled to welcome Helen Cox to my blog today. Helen is the author of two fiction books (The Starlight Diner series) and has a lot of experience writing for TV, online magazines & blogs as well as teaching writing. I am so excited that she is coming along to my Write Away event with Leigh Russell for an evening of creative writing! Tickets are available and the link is below if you are interested in joining us!
And so I shall hand you over to Helen who is going to talk to us about "Ideas & Inspirations"!
As an author, one of the most frequent questions I get asked is: where do you get your ideas?
I know people are always hoping for a map to the holy grail of inspiration, from which they can blithely sip and kiss the scourge of writer's block goodbye. Or perhaps some magic inspiration beans they can grow in their garden and bake into a pie. But even someone superstitious as I would have to concede that the coin I threw into the wishing well at Knaresbrough a couple of years back is probably only 19 per cent responsible for my novel being a hit with readers.
19 per cent tops.
I do think however, there is some magic at work when it comes to inspiration. It's just not a fairy godmother standing over us and waving a wand. The magic is in the very unique experiences you have as a person, how you perceive them in a way nobody else would or can, and what you bring to the process of transforming those experiences into a work of art.
In short, the truth is often enchanting unto itself.
I was lucky that the first novel I wrote was picked up by a publisher. Many people write upwards of three novels before penning a manuscript that sells. That wasn't my experience, but it doesn't mean I'm an overnight success story either.
I've written stories and poems and articles and essays ever since I was taught how to write. Never knowing if any of it would lead anywhere. Only knowing that writing was like breathing to me: if I didn't do it, I would die.
I practised and practised, but guess what? You don't get paid to practise your writing. Consequently, over the years, I took any job I could find to make rent. I've mopped floors. Washed dishes. Cashed cheques. Organised the changing room rail. Waited tables. Pulled pints. Taught children soccer.
My only red line was becoming an estate agent.
I didn't believe my teeth were shiny enough to sell property.
I'll admit that a lot of the time I was doing these things with resentment in my heart. Because every minute I spent on these other tasks, I could have been writing.
I didn't know that the ten years or so I spent waitressing would in another decade inspire two novels. That all the varying, and quirky, personalities I came into contact with in the jobs I'd completed would inspire elements of the characters I wrote about in my stories. I wrongly assumed that everything that wasn't writing was simply getting in the way of writing. When in fact, it was the fuel for it.
This, I realised, meant it was impossible for a writer to waste time.
You may not use an idea tomorrow or next week but it's worth trusting that at some point what you're seeing, touching and feeling today will one day help you tell a story.
On the 25th of April I'm co-hosting a creative writing event with author Leigh Russell in which I'll be talking about this idea further. There are still a few seats left. Come and join us for workshop activities on plotting, characterisation and setting.
***TICKETS AVAILABLE VIA THIS LINK***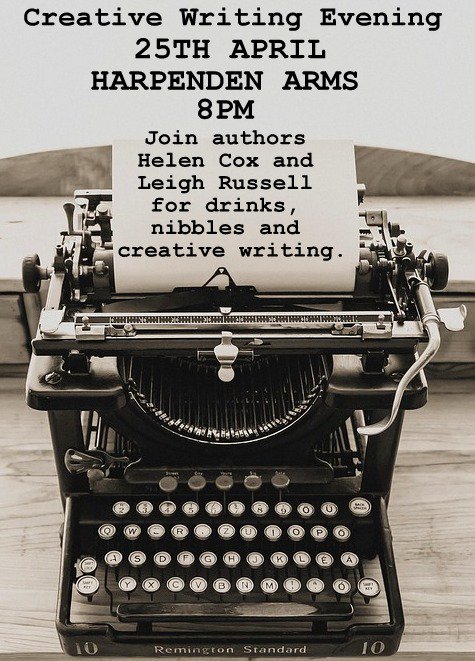 For more information about the event click here
To read my Q&A with Leigh Russell please click
here
MORE ABOUT HELEN COX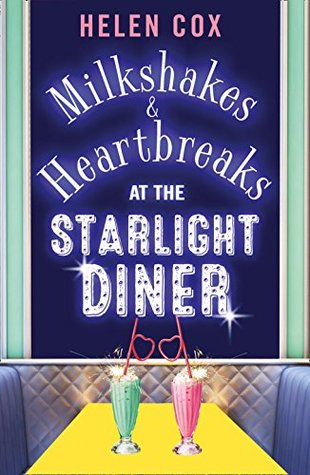 Helen Cox is a book-devouring, photo-taking, film-obsessed novelist. If forced to choose one, Helen's Mastermind specialism would be Grease 2. To this day, she still adheres to the Pink Lady pledge and when somebody asks her if she is a god she says 'yes.'





After completing her MA in creative writing at the University of York St. John Helen found work writing for a range of magazines, websites and blogs as well as writing news and features for TV and radio. She has written three non-fiction books and founded independent film publication: New Empress Magazine. She has just moved to London from York and started a new job at City Lit in the Creative Writing Department.





More information about Helen can be found on her website:

helencoxauthor or Twitter @Helenography
Follow me on Twitter @KatherineSunde3 or my website bibliomaniacuk.co.uk