#BibliomaniacsBookClub March: #ABoyMadeofBlocks (Paperlight)
March's Bibliomania is for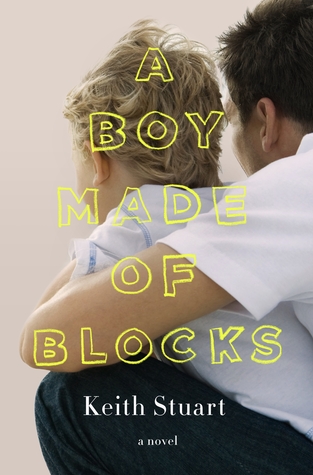 Published by Little, Brown January 2017
What is it all about?
In the tradition of Nick Hornby and David Nicholls comes a warm and tender novel in which a father and his autistic son connect over the game of Minecraft.
Alex loves his family, and yet he struggles to connect with his eight-year-old autistic son, Sam. The strain has pushed his marriage to the breaking point. So Alex moves in with his merrily irresponsible best friend on the world's most uncomfortable blow-up bed.
As Alex navigates single life, long-buried family secrets, and part-time fatherhood, his son begins playing Minecraft. Sam's imagination blossoms and the game opens up a whole new world for father and son to share. Together, they discover that sometimes life must fall apart before you can build a better one.
Inspired by the author's own relationship with his autistic son, A Boy Made of Blocks is a tear-jerking, funny, and, most, of all true-to-life novel about the power of difference and one very special little boy.(Goodreads)
To read my full review please click here:
Bibliomaniac's Review for A Boy Made of Blocks
WHSmith Richard & Judy Book Club have selected A Boy Made of Blocks for their 2017 Spring read, click below to see their reviews of the novel:
Richard & Judy Book Club Reviews for A Boy Made of Blocks
A BOY MADE OF BLOCKS Questions:
How authentic did you find the relationship between Alex and Sam?
How convincing did you find Stuart's portrayal of Alex and Jody's relationship? What emotional reaction do you think Stuart wants us to have towards Jody and towards their marriage?
Keith Stuart has a son who is autistic. Do you think this has helped or hindered Stuart's writing? Did it change the way you read the book knowing that Stuart has a son the same age as Sam with autism?
What observations or messages might Stuart be exploring about parenting in this novel?

How different might this novel have been if it had been narrated from Jody's point of view?
Alex talks about the 'labels' that we give medical conditions and the quest for a diagnosis. How far do you think labels and an 'official' diagnosis help families like Alex, Jody and Sam?
What is your attitude towards computer games? Do they have a role in helping children develop empathy, understanding, skills and creativity or are they something to be viewed with caution and with monitored and restricted access?
A Boy Made of Blocks contains a lot of humour. How did you find the voice of Alex and the use of humour in the novel?
Has the book helped develop your understanding of autism or for parents and children who live with a similar condition? Is it just a book about autism or are other universal themes explored as well?
Would A Boy Made of Blocks make a good film? If it was to be made into a film, who would you cast as the lead characters? Why? What problems - if any- might the screenwriters and producers have to consider when adapting to film?
Where to hold your book group for A Boy Made of Blocks?
someone's lounge - with an x-box and a tv big enough for everyone to get a good view of Minecraft

a selection of air beds to sit on
What could you serve?
Beer and fizzy drinks

Sweets and Crisps

Cubed fruit - preferably apple in 1cm squared chunks
What props could you use to start a conversation about A Boy Made of Blocks?
mine craft game rules / comics / handbooks / toys

a video from StampyCat via You Tube as he takes you on a tour of his 'world'

squared paper and pens - draw your own mine craft village

fruit, a ruler, a knife and a plate

an information leaflet about autism
Quotes to start a conversation with:
Labels don't "help you sleep, stop you from getting angry and frustrated".

"Jody had to restrain me from picking Sam up, handing him over to the concerned woman on the deckchair next to us and saying. 'Here, honestly, you take him.'"

"Video games get a bad rap; we often think of them as things we need to control and limit- by they can also be a permissive space where people learn and share and create, without judgement or confinement."

"Life puts up so many barriers to people who are different. Any tool that helps us to appreciate those people - whoever they are, however they differ from us- is a precious thing. This is what I learned and what this book is about."
If you liked this book and want to read similar novels try: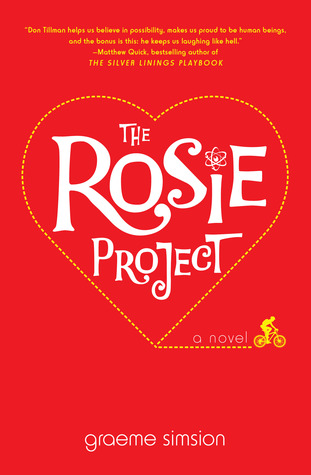 KEITH STUART
In 2012 one of KEITH STUART's two sons was diagnosed on the autism spectrum. The ramifications felt huge. But then Keith and both boys started playing videogames together - especially Minecraft. Keith had always played games and, since 1995, has been writing about them, first for specialist magazines like Edge and PC Gamer then, for the last ten years, as games editor for the Guardian. The powerful creative sharing as a family and the blossoming of communication that followed informed his debut novel.
You can follow Keith Stuart on Twitter @keefstuart
You can follow me on Twitter @katherinesunde3 (bibliomaniacuk)
To find out more about Bibliomaniac's Book Club click here:
Bibliomaniac's Book Club Reads 2017
To read about Bibliomaniac's March PaperWeight read
click
here:
bibliomaniacsbookclub march paperweight