Top Books this Year: a review of 6 months of my blog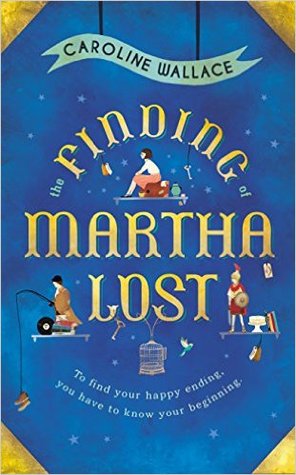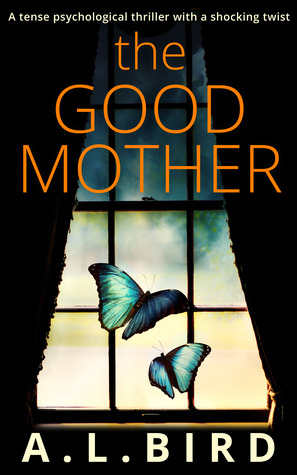 This week is a little anniversary for me - I will have been blogging about books for 6 months!
I started because people were forever asking me what to read - knowing that I was rarely without my nose in a book! The blog was really just a way for me to record my thoughts - I never expected to fall in love with the world of twitter and all the brilliant book bloggers out there or that it would lead to so many exciting opportunities with authors, publishers and - the most coveted gift of all -advanced copies of novels! My TBR pile has never looked so out of control but I love seeing what everyone else is blogging about, what is causing a stir, what authors and publishers read and the constant exchange of reviews, recommendations and bookish chat! Thank you so much twitter for making me so welcome. I have never met such a friendly, supportive and encouraging group of people!
I have learnt a lot about writing a blog, reading for a review, jargon like "TBR" and "Blog tours" - I still have lots to learn - but I am really pleased to have found so many great bloggers out there and so many of you have influenced the way I manage my blog, my reading pile, my choices and shape my writing. Thank you all!
So here's a little review of the last 6 months!
My Most Favourite Books of the Last 6 Months (although I could have added another 50!)
"The Ballroom" Anna Hope
"A Library of Lemons" Jo Cotterill
"The Lonely Life of Biddy Weir" Lesley Allen
"Let Me Tell You About A Man Knew" Susan Fletcher
"Fever at Dawn" Peter Gardos
"The English Girl" Katherine Webb
"The Little Paris Bookshop" Nina George
"Jane Steele" Lyndsay Faye
"The Finding of Martha Lost" Caroline Wallace
"Five Rivers Met On a Wooded Plain" Barney Norris
Most Visited Blog Posts:
"Runaway Girl" Emily Organ
"The Fire Child" S K Tremayne
"Jarred Dream" Camilla Chester
"Outside Looking In" Michael Wood
"Too Close" Gayle Curtis
"Flying Fergus" Chris Hoy
Advance Copies that I was absolutely desperate for & did a dance when approved
:
"The Finding of Martha Lost" Caroline Wallace (initially recommended by Linda Hill on Twitter)
"Museum of You" Carys Bray (saw cover posted on Twitter - absolutely stunning)
"Lying in Wait" Liz Nugent (wanted after reading Cleopatra Bannister's review on Twitter)
"Weekend Wives" Christina Hopkinson (read her early book years ago and knew I'd love this one)
"The Fire Child" S K Tremayne (absolutely loved "The Ice Twins" and HAD to read this!!)
I'm still keeping all my fingers and toes crossed for a copy of "I See You" by Clare Mackintosh - along with all the other bloggers who have probably crashed the site with requests!!
Authors I have discovered since blogging and now rate as a favourite or as a "go to" brilliant read:
"The Silk Merchant's Daughter" Dinah Jefferies
"The Shadow Hour" Kate Riordan
"Dictionary of Mutual Understanding" Jackie Copleton
"The Red Notebook" Antoine Laurain
"183 Times a Year" Eva Jordan
My Favourite Thrillers (from this year only) - (this list nearly included every single one- so difficult to choose!)
"In Too Deep" Samantha Hayes
"The Cold Cold Sea" Linda Huber
"You" Caroline Kepnes - the MOST frightening and unsettling book I've ever read!!
"My Husband's Son" Deborah O'Connor
"Lying in Wait" Liz Nugent
"The Missing" C L Taylor
"The Swimming Pool" Louise Cavendish
"The Woman who Ran" Sam Baker
And if you like Detective / Crime Stories look out for anything by these authors:
Nikki Owen
Elizabeth Hayes
Marnie Riches
Alex Caan
Simon Booker
Michael Wood
David Young
Best Light Reads:
"183 Times a Year" Eva Jordan
"Sofia Khan is not Obliged" Ayisha Malik
"Hey Yeah Right Get A Life" Helen Simpson
"The Little Paris Bookshop" Nina George
"The Reader's of Broken Wheel Recommend" Katarina Bivald
Ones to watch out for - publishing this summer...
"Milkshakes and Heartbreak at the Starlight Diner" Helen Cox
"Nina is not OK" Shappi Khorsandi
"Cut to the Bone" Alex Caan
"Circling the Sun" Paula McLain
"The Wrong Hand" Jane Jago
Titles I have recommended the most to friends:
"Disclaimer" Renee Knight
"The Widow" Fiona Barton
"The Missing" C L Taylor
"The Good Mother" A L Bird
"I Let You Go" Clare Mackintosh
The two best things that has happened since blogging:
Meeting GJ Minett in person! One of my very first reviews was for "The Hidden Legacy" which I bought after reading about on Twitter. Graham has kept in touch via Twitter following my review and I am really looking forward to his second book "Lie In Wait" coming out in August. He has also been generous enough to "introduce" me via Twitter to a handful of other debut authors and through this I have discovered a whole batch of exciting, original and fantastically written fiction. It's been brilliant to actually converse with "real life" authors on social media - a real dream come true!
AL Bird ("The Good Mother") using my quote on publicity posters, Amazon and the back cover of her paperback......Whoooooo Hoooooooooooo Yes, every single person I know has been shown it or bought a copy. Yes, it is framed.
So if you haven't already read and reviewed these titles, I would highly recommend you have a look! It's so difficult to pick out any titles at all as I have really read some fab books this year - and still have a lot more sitting waiting to be read!
And for those of you wondering, so far this year I have read 134 books, 66 of those were via NetGalley in return for a review.
All these titles mentioned today have accompanying posts on this site if you use the search engine on my blog to help you locate them.
What's been your highlight this year so far? What would you recommend as your top read so far this year? What do you like best about blogging?
To be in with a chance to win this little bundle of bookish treats, leave a comment below! Winner selected at random on Wednesday 6th July 2016.
@katherinesunde3 (bibliomaniacUK)