Norfolk Reading!
I am on holiday in Norfolk and thought I'd put together a list of books either set in Norfolk or written by authors who were born or live here. I was amazed how many titles have been inspired by the never-ending skies, flat marshlands and beautiful beaches. I was also surprised at how many "famous" books and authors originated from here. Hope you find something that interests you!
**** Since writing this a year ago, the fabulous
Cleo Bannister
has put together a series of Blog Posts called Put A Book on the Map and one features East Anglia! Here's the link you need to read all about it:
cleopatralovesbooks -put-a-book-on-the-map
****
This is a must read for anyone in Norfolk! Click on the link here to read more about Mary-Jane and her feature at Cleopatra Loves Books which is all about Norfolk and her novels! cleopatralovesbooks-put-a-book-on-the-map
Alex Devlin's life changed forever fifteen years ago when her sister Sasha's two small children were snatched in broad daylight. Little Harry's body was found a few days later, but Millie's remains were never discovered.
Now Jackie Wood, jailed as an accessory to the twins' murder, has been released, her conviction quashed by the Appeal Court. Convinced Jackie can reveal where Millie is buried, Alex goes to meet her.
But the unexpected information Wood reveals shocks Alex to the core and threatens to uncover the dark secret she has managed to keep under wraps for the past fifteen years. Because in the end, can we ever really know what is in the hearts of those closest to us?
For my full review of The Bad Things click here:
the-bad-things-mary-jane-riley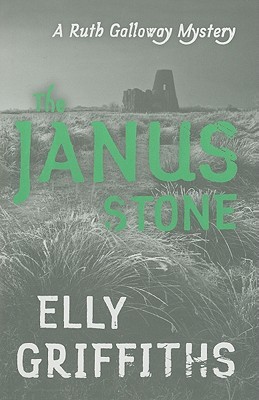 This is the second in the Ruth Galloway Mysteries. From what I can see they are all set in Norfolk but this synopsis appealed to me out of the several I browsed through. I have ordered Book#1 "The Crossing Place" so I can start at the beginning of what I'm hoping is the discovery of a whole new series of thrilling crime reads!
It's been only a few months since archaeologist Ruth Galloway found herself entangled in a missing persons case, barely escaping with her life. But when construction workers demolishing a large old house in Norwich uncover the bones of a child beneath a doorway—minus its skull—Ruth is once again called upon to investigate. Is it a Roman-era ritual sacrifice, or is the killer closer at hand?
For my review of The Crossing Places by Elly Griffiths (Book 1 in the series) click on the link below:
the-crossing-places-elly-griffiths.
This seemed like an appropriate book to be reading on holiday! Ali Smith is a highly acclaimed author so this is sure to be a well written literary treat!
The Accidental
is the dizzyingly entertaining, wickedly humorous story of a mysterious stranger whose sudden appearance during a family's summer holiday transforms four variously unhappy people.
I have read this as I love John Boyne's writing ("The Boy in the Stripped Pyjamas") and this book is perfect for me - a mix of Dickens and "Turn of the Screw" it is a chilling gothic read. I rated it 5 stars!
1867. Eliza Caine arrives in Norfolk to take up her position as governess at Gaudlin Hall on a dark and chilling night. As she makes her way across the station platform, a pair of invisible hands push her from behind into the path of an approaching train. She is only saved by the vigilance of a passing doctor.
When she finally arrives, shaken, at the hall she is greeted by the two children in her care, Isabella and Eustace. There are no parents, no adults at all, and no one to represent her mysterious employer. The children offer no explanation. Later that night in her room, a second terrifying experience further reinforces the sense that something is very wrong.
This book needs no introduction! I have read it several times and am always struck by the vividly evocative descriptions and the emotional journey of Leo. A great read and well worth a revisit if it's been a while since you picked it up!
When one long, hot summer, young Leo is staying with a school-friend at Brandham Hall, he begins to act as a messenger between Ted, the farmer, and Marian, the beautiful young woman up at the hall. He becomes drawn deeper and deeper into their dangerous game of deceit and desire, until his role brings him to a shocking and premature revelation. The haunting story of a young boy's awakening into the secrets of the adult world,
The Go-Between
is also an unforgettable evocation of the boundaries of Edwardian society.
This was first published in 1994 and I must have read it around then but I remember it to be a very satisfying and enjoyable saga about a family of "do gooders". Mantel can always be relied on for an engrossing and well written story and I am a fan of her earlier novels.
Set in both the windswept countryside of Norfolk and the violent townships of South Africa, this is a story of what happens when trust is broken, secrets become buried and lives torn apart.
No holiday is complete without a good crime read and why not start with the best?! This is set in Norfolk.
Commander Dalgliesh of Scotland Yard has just published a new book of poems and has taken a brief respite from publicity on the remote Larksoken headland in a converted windmill left to him by his aunt. But he cannot so easily escape murder. A psychotic strangler of young women is at large, and getting nearer to Larksoken with every killing. And when Dalgliesh discovers the murdered body of the Acting Administrative Officer on the beach, he finds himself caught up in the passions and dangerous secrets of the headland community and in one of the most baffling murder cases of his career.
I found these in a local gift shop and see that Barker is a local author whose books are all set in Norfolk. This is a slim 228 pages long so I have bought it and see there are many more titles in Barker's collection of published books to move on to if this is a hit!
Gabriella has many siblings and more animals. Her father is an impoverished poet with a penchant for mending cars with string and optimism, her mother a classicist now more concerned with trying to keep track of spiralling chaotic family life than the declining of verbs.
Gabriella and her brothers run amuck through the attics and wilderness garden of their home, Mildney. Here she observes and experiences the triumphs and pitfalls of belonging to a wayward family, and longs for conformity. Her failure to achieve it is absolute.
I read this last year while in Norfolk and it was an entertaining read, perfect for a holiday. I have since lent it to my husband, dad and mum who have also all enjoyed it. It is set in the 1930s and is charming and gently humorous.
In The Norfolk Mystery, the first in the County Guides series, we meet Swanton Morley. Eccentric, autodidact - the 'People's Professor.'
Morley plans to write a series of guides to the counties of England. He employs a young assistant, Stephen Sefton, veteran of the Spanish Civil War, and together with Morley's daughter, Miriam, they set off through Norfolk, where their sightseeing tour quickly turns into a murder investigation.
Not an easy read but a very intense and thought provoking one. I have not been forgiven by several friends for taking them to see this at the cinema without first explaining the premise - they were all quite traumatised and cried through most of the film! So maybe not a holiday read but certainly worth trying if you like something atmospheric and emotionally intriguing. Ishiguro studied Creative Writing at UEA in 1980.
From the Booker Prize-winning author of
The Remains of the Day
comes a devastating new novel of innocence, knowledge, and loss. As children Kathy, Ruth, and Tommy were students at Hailsham, an exclusive boarding school secluded in the English countryside. It was a place of mercurial cliques and mysterious rules where teachers were constantly reminding their charges of how special they were.
Now, years later, Kathy is a young woman. Ruth and Tommy have reentered her life. And for the first time she is beginning to look back at their shared past and understand just what it is that makes them special–and how that gift will shape the rest of their time together. Suspenseful, moving, beautifully atmospheric,
Never Let Me Go
is another classic by the author of
The Remains of the Day
.
Apparently this novel is inspired by a visit to Cromer Hall in 1901! Sherlock Holmes mysteries are always a guaranteed winner - accessible, exciting and written by a master of his craft they are highly recommendable!
Holmes and Watson are faced with their most terrifying case yet. The legend of the devil-beast that haunts the moors around the Baskerville family's home warns the descendants of that ancient clan never to venture out in those dark hours when the power of evil is exalted. Now, the most recent Baskerville, Sir Charles, is dead and the footprints of a giant hound have been found near his body. Will the new heir meet the same fate?
AND FOR THE CHILDREN:
Philip Pullman is born and bred in Norwich. If your Young Adult has not discovered these yet then brace yourselves for a fantastic journey into some brilliant story telling!
When Lyra's friend Roger disappears, she and her dæmon, Pantalaimon, determine to find him.
The ensuing quest leads them to the bleak splendour of the North, where armoured bears rule the ice and witch-queens fly through the frozen skies - and where a team of scientists is conducting experiments too horrible to be spoken about.
Lyra overcomes these strange terrors, only to find something yet more perilous waiting for her - something with consequences which may even reach
beyond
the Northern Lights...
Another classic! Sewell was born in Great Yarmouth and lived there for most of her life. She wrote "Black Beauty" while staying in Old Catton in the 1870s.
Black Beauty
tells the story of the horse's own long and varied life, from a well-born colt in a pleasant meadow to an elegant carriage horse for a gentleman to a painfully overworked cab horse.
Throughout, Sewell rails - in a gentle, 19th-century way - against animal maltreatment. Young readers will follow
Black Beauty's
fortunes, good and bad, with gentle masters as well as cruel. Children can easily make the leap from horse-human relationships to human-human relationships, and begin to understand how their own consideration of others may be a benefit to all.
A much more contemporary and topical novel from an award winning YA author. I read this a while ago (it was published in 2001) and enjoyed it!
Global warming has caused the sea to rise until cities are turning into islands and civilization is crumbling. Ten-year-old Zoe Black was left behind on Norwich by accident when her parents escaped in the last supply ship to visit the island. Zoe discovers a small rowboat and keeps it a secret until she can set out alone on the great sea to find her parents. She lands on tiny Eels Island, where she must survive in a nightmarish world run by wild children and their boy-leader, Dooby. Zoe and a boy called Munchkin escape and cross the sea to the mainland, to find not only Zoe's parents but a new family and a new world.
These are 85 pages long, hardback books based on the famous "Bewilderwood" Adventure Playground which is near Norwich. It is a fantastic day out - all three of mine had a great time there last year and there are enough activities to keep a whole range of ages entertained in the brilliant outdoor obstacle courses, imaginative play areas and boat trips. These books are the magical fairy stories of the imps that live in Bewilderwood and many of my friends children have also read them either before or after a visit to the actual setting.
Hopefully there is something there for everyone! Enjoy your Easter break wherever you are!
For more recommendations, reviews and bookish chat follow me on Twitter
@KatherineSunde3
(bibliomaniacUK) or subscribe by email for future notifications.