Ten Psychological Thrillers on my "To Read" this holidays
It's time to confess that my "To Read" list is out of control! As is the number of downloads on my Kindle and the pile of paperbacks by my bedside! There have been so many good recommendations this year and so many new releases, it has just been too tempting! I have an unrealistic view of how much I can get read over the next few weeks but here are the titles that I will be taking with me - at the expense of packing anything useful like clothes, food and children.
Psychological Thrillers on my "To Read" list - recommended by Twitter, Authors and Book Bloggers:
KINDLE PRICE 99p
They say every marriage has its secrets.
But no one sees what happens behind closed doors.
And sometimes those doors should never be opened …
Sal and Charlie are married. They love each other. But they aren't happy. Sal cannot leave, no matter what Charlie does – no matter how much it hurts.
The advice from bloggers is not to read any reviews about this book! All they seem to say is "WOW!" and exceptionally effusive comments about the twist! I'm intrigued.......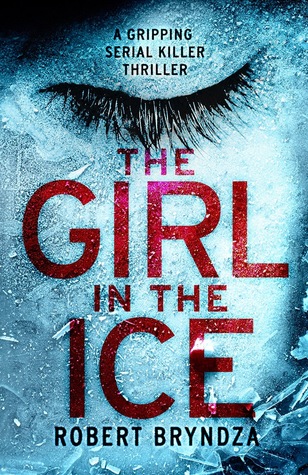 KINDLE PRICE 99p
Her eyes are wide open. Her lips parted as if to speak. Her dead body frozen in the ice…She is not the only one.
When a young boy discovers the body of a woman beneath a thick sheet of ice in a South London park, Detective Erika Foster is called in to lead the murder investigation.
Game for anything with "Girl" in the title! This is highly recommended on Goodreads with positively gushing reviews from readers! Again, all the usual descriptors that accompany reviews of thrillers and murder mysteries so I am following the trend on Twitter and looking forward to reading
KINDLE PRICE 99p
Everyone knows a couple like Jack and Grace.
He has looks and wealth, she has charm and elegance. You might not want to like them, but you do. Though, you'd like to get to know Grace better.
But it's difficult, because you realise Jack and Grace are never apart.
Some might call this true love. Others might ask why Grace never answers the phone. Or how she can never meet for coffee, even though she doesn't work. How she can cook such elaborate meals but remain so slim. And why there are bars on one of the bedroom windows.
Sometimes, the perfect marriage is the perfect lie
Absolutely desperate to read this!! Have seen so many blogs and tweets about it that I can't believe I've managed to hold off this long! It sounds fantastic and I am completely intrigued!
KINDLE PRICE £1.49
A baby goes missing. But does her mother want her back? When Estelle's baby daughter is taken from her cot, she doesn't report her missing. Days later, Estelle is found in a wrecked car, with a wound to her head and no memory. Estelle knows she holds the key to what happened that night – but what she doesn't know is whether she was responsible…
Despite it's rather pink and softer front cover than the other books here, this is described as stunning and unsettling. It sounds like it is suitably full of anguish and psychological thrills! I'm sure it will prevent me sleeping properly for a few days!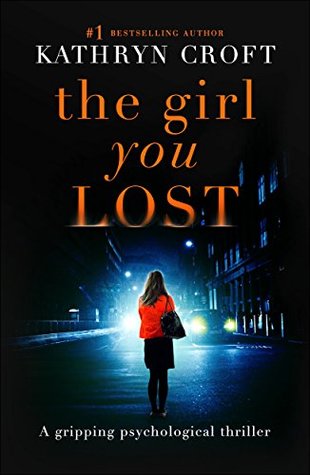 KINDLE £1.99
Eighteen years ago, Simone's six month old baby, Helen, was abducted. Out of the blue, Grace turns up on her doorstep claiming to have information about Helen. Simone lost her baby, will she lose her life trying to find her?
Reviewed as a perfect thriller, full of twists and intrigue and gripping, this is highly recommended and comes from an author with several best-selling mystery titles to her name.
KINDLE PRICE £1.99
A searing and sinister thriller for readers who liked Gone Girl.What if your best friend's child disappears? And it was all your fault. This is exactly what happens to Lisa Kallisto, overwhelmed working mother of three, one freezing December in the English Lake District. She takes her eye off the ball for just a moment and her whole world descends into the stuff of nightmares.
Well this already sounds like my worst nightmare and I can't resist it! I am very keen to get started on this one as the reviews are really good and it sounds like a deliciously uncomfortable gripping read!
KINDLE PRICE £1.99
A disappearance. A sudden death. A betrayal of the worst kind.
Ella longs for a child of her own, but a gruesome find during an adoption process deepens the cracks in her marriage. A family visit starts off a horrifying chain of events, and Ella can only hope she won't lose the person she loves most of all.
I read "The Attic Room" last year on holiday (available for £1.99) and it was a greatly satisfying psychological thriller so since then have marked out Huber as someone to look out for. I have also downloaded "The Cold Cold Sea" for £2.79 as I think they will both be good, fast paced, gripping and perfect for a holiday read.
KINDLE PRICE £2.99
At 2am on the morning of her 40th Birthday, Sophie awakes to find an intruder in her room with a letter that she must read out at 8pm that evening at her party, in front of all her friends and family or those she loves will be in grave danger......
Reviewers have given very little about the plot away but describe this read as gripping, unpredictable, unputdownable and full of twists. It has scored highly with a general 4/5 rating.
KINDLE PRICE £3.49
This is a dark story of friendship gone wrong and regret, and how past mistakes can haunt us. It's a dual timeline narrative with alternating chapters. One thread is set in 1996 telling the story of two sixth formers at an exclusive boarding school and the disintegration of their friendship after a night out goes horribly wrong. The second follows one of the friends in present day as the past catches up with her. (Jackie, Goodreads) "T
he Exclusives"
is a gripping and emotional thriller that explores the power the past can have on our present and confronts how far we are willing to go when everything we prize is threatened.
Boarding school....intense friendships....a past trying to catch up with them.... Sounds like all the ingredients for a perfect holiday read!
KINDLE PRICE £3.49
Sarah is in a coma.
Her memory is gone - she doesn't know how she got there. And she doesn't know how she might get out.
But then she discovers that her injury wasn't an accident. And that the assailant hasn't been caught.
Unable to speak, see or move, Sarah must use every clue that she overhears to piece together her own past.
And work out who it is that keeps coming into her room.
A bit more of a pricey investment but I'm hoping it will be worth every penny! The concept sounds unusual and intriguing in itself and there have been so many reviews, blogs and tweets about this book there must be something a bit special behind all the hype! It has also been commended by other crime and thriller authors!
Happy Easter Reading! I hope you find something suitably terrifying and disturbing from the above list to keep you up all night!
For more recommendations, reviews and bookish chat follow me on Twitter @katherinesunde3 (bibliomaniacUK) or sign up for email notifications of future blog posts.