What's made my "To Read" list this week?
Or perhaps I should call this blog, "What hasn't made my to read list?"......I seem to have got a bit download happy with my Kindle, although I am proud to say I don't think I've spent over £2 on any of the titles so it's not really that bad as addictions go! Thank you Twitter for all the exciting recommendations and heads up about the bargain offers - you've really come up with some great titles this week!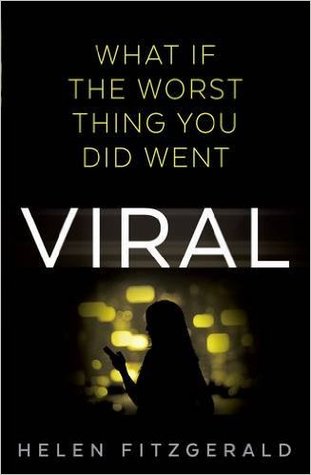 It's most appropriate to start with this book as it certainly seems to have gone "viral"! The reviews have been thick and fast and full of phrases like "thought provoking", "thrilling", "fast paced" and "contemporary". It tells the story Su who fails to return home after a holiday in Magaluf where she was celebrating the end of her A Levels with her sister Leah. Footage of Su in compromising situation has been leaked all over the internet and viewed by thousands of people including her own family. "Every person's worst nightmare" writes one reviewer and another claims it is a "definitive novel for today". It certainly sounds relevant and important. I read Fiona Neill's "The Good Girl" this summer which sounds similar and it was a compulsive read. Worth adding to your to read list!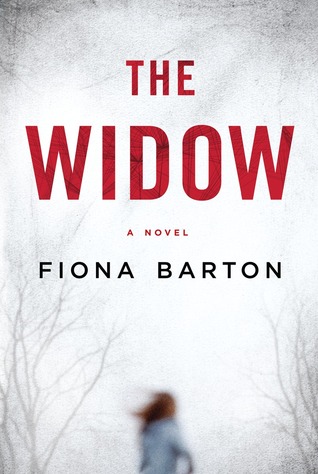 Another brand new thriller which has had fingers tweeting is this story about a wife and uncovering what she really knew about the crimes her husband is accused of committing. It is hailed as the next "Gone Girl" and promoted as an exceptional psychological thriller. The reviews are a little mixed as the market is quite heavily saturated with novels claiming to be the next "Girl on a Train" but it sounds very readable and potentially full of unexpected twists and revelations. The TV rights have been sold already and I think I read that there are hopes for film adaptation too.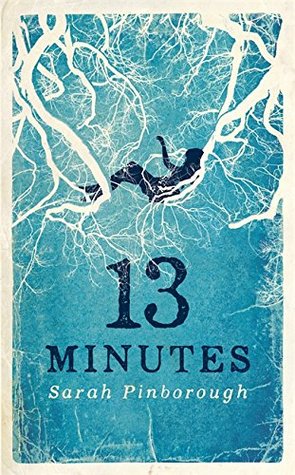 As it has been half term, I must include this Young Adult book which is also featuring as the Bedtime Book Club read on web based magazine The Pool. Tasha was dead for 13 minutes but she doesn't know how she ended up in the water. Reviews are full of compliments for Pinborough's well crafted writing style and ability to successfully capture teenage voices. It sounds gripping and a real page turner. I am definitely looking forward to reading this one!
While on the subject of Young Adult fiction I did find myself in Waterstones' Children's dept yesterday (I was with my own children but obviously they were more interested in the fish tank which left me happily browsing and inevitably spending too much money on books I won't let them touch until I have finished with them!) I couldn't resist buying Katherine Woodfine's latest mystery "The Jewelled Moth" and Robin Stevens "Murder most Unladylike". I recommended them in a previous post but to be honest, it was the beautiful shiny covers that got me this time!!
I read a great article on The Wall Street Journal (wsj.com) about the next "Gone Girl" and ten thrillers to look out for in 2016. It reviewed the latest publications which have all had TV rights sold already, companies are so confident of their success. "The Crow Girl" sounds like the next "Girl with the Dragon Tattoo"; set in Stockholm and spanning a massive 758 pages. "Dark Matter" is written by the man behind the quirky but intriguing Sky series "Wayward Pines" and the film promises to be like "Inception." It's not out until August but I think it will be worth the wait! They also listed five psychological thrillers with "Girl" in the title which are jumping on the current bandwagon of "Gone Girl" but will undoubtedly make compulsive reading! Titles which stood out to me were "All the Missing Girls" by Megan Miranda and "The Girls" by Emma Cline.
I reviewed "The Hidden Legacy" by G J Minett recently (go on, add it to your to read list if it's not already there!) and this week he recommended this book. A recommendation from a good thriller writer must be one of the best kind of recommendations you can get so I have boldly pre-ordered this book which is due out on 25th Feb. It's a debut novel for fans of "Before I go to Sleep" about Sarah who lies in a coma, unable to communicate or remember anything about how she got there she has to piece together what happened by listening to the voices around her. It is described as a stunning thriller with a "devilish twist" and the premise sounds intriguing and ambitious! Roll on Feb 25th!
After all these thrillers I am going to need a change of scene and this sounds perfect! This quietly announced itself on my timeline and is out in March. A collection of short stories which explore Israeli culture and heritage. Reviewers claim the stories are compassionate and compelling. Nearly every reviewer commented on the beautiful use of language and I think this is what made me jot this book down. It will be very different from anything else on my shelf and that alone makes it worth reading.
Finally I read "You" by Caroline Kepnes this week. My, what a book! Have a look at my blog post for a detailed review but I must say this is one of the most haunting and original novels I have encountered for a long time. It is not an easy read and there is some explicit language and content to prepare yourself for but the narrator is one of the most chilling characters I have met since John Fowles' "The Collector". Prepare to lose sleep after reading this!
Happy reading!
For more recommendations, reviews and bookish chat follow me on Twitter @katherinesunde3