A few YA recommendations
Patrick Ness "The Rest of Us Just Live Here"
Goodreads Rating: 3.84/5, 10,081 ratings, Amazon 4/5, 31 reviews
Sometimes you just have to find the extraordinary in the ordinary.
This novel is clever. It looks at the underdog; the overlooked characters that hide in the background of a story, the unsung heroes. Mikey just wants to have the courage to ask a girl out to the prom and graduate despite the fantastical story of superheroes unfurling around him. It explores siblings, mental health, friendship, talent, uniqueness and framilies (when you choose to form a new family with your friends). Engaging and innovative. A fresh look at the real main characters in a story.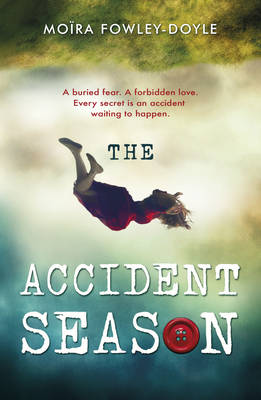 Moria Fowley Doyle "The Accident Season"
Goodreads rating 3.65/5, 3,464 ratings, Amazon 4.5/5, 26 reviews
At the end of October, every year, Cara's family become inexplicably accident prone - break bones, tear skin, bruise everywhere. Why?
I loved this! It's compelling and completely absorbing and I read it almost in one sitting. A fusion of ghost story and fairy tale, mixing dream and reality. It is beautifully written and highly imaginative. This novel truly deserves recognition.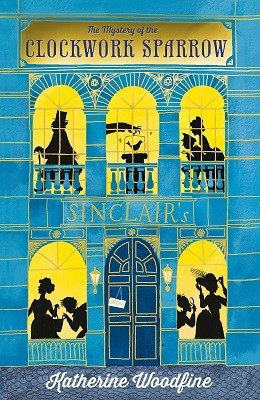 Katherine Woodfine "The Mystery of the Clockwork Sparrow"
Goodreads 3.9/5, 438 ratings , Amazon 4.5/5, 59 reviews
This is set in the grand Sinclair's Department Store and echoes the popularity of "Mr Selfridge", "The Paradise" and Sherlock Holmes. It's an exciting read with captivating characters, a plot full of mystery and adventure, topped off in the wonderfully depicted Edwardian era. This will be popular with anyone who enjoyed Blyton or Nancy Drew.
Natalie Haynes "The Amber Furies"
Goodreads 3.5/5, 1,140 ratings, Amazon 4/5, 66 reviews
This is a good psychological thriller which really gains pace towards the end of the novel. The main character, Alex takes a job at a Pupil Referral Unit which accepts students excluded from other schools in the city. She is out of her depth with these challenging students but, with the use of Greek tragedies, she begins to develop a relationship with them and begins to feel she is making a difference. The students are enthralled with the tales of revenge and cruelty and until suddenly they are embroiled in a tragedy of their own making. A great plot which shows that classical literature remains appealing and relevant.
Annabel Pitcher "My Sister Lives on the Mantelpiece"
Goodreads 4/5, 7,250 ratings Amazon 4.5/5, 268 reviews
Not a new book, in fact Annabel Pitcher has published two more titles since but this remains a book I constantly recommend and remember. It is a poignant and emotional read about the strength of a family during a period of grief and loss. It is narrated by ten year old Jamie and Pitcher succeeds in creating a believable voice which deals with the themes of terrorism, death and parental neglect with conviction and sensitivity. I don't want to say any more only read it - and keep a box of tissues at the ready for some wonderful writing.