#BookRecommendations #BooksForMen
Next Sunday is Father's Day in the UK so I started to think about books that might make good gifts for this occasion. But really this is just a general round up of books that might appeal to men and some titles that they might fancy slipping in their suitcase this summer.
So father, brother, grandfather, husband, son, nephew, colleague, friend, random male you pass on the street or sit next to on the train, here's a few suggestions for good books to recommend......Hope you find something that appeals!
Dodgers
is a very well written story about East, a teenage boy living in LA and working for a gang. The main bulk of the story takes East on a road trip to commit a murder. This novel is part noir, part crime and part coming of age written in stark prose and with unforgettable characters.
Beverly
has been nominated for numerous prizes for this debut- and rightly so. It follows in the tradition of great American Literature; his voice is fresh, original and one to watch.
Paul Hardisty
is like a real life James Bond and has one of the most fascinating careers of any author I have met! His book is a complex story of espionage, crime, thrills and spills and adventure.
If you're after a new Nordic Noir crime series then meet
Gunnar Staalesen
, author of 21 thrillers featuring his protagonist Varg Veum. The books work as a stand alones but would also be a great series to immerse yourself in. It's gripping, pacy, shocking and gritty.
Keeping with gripping, shocking and compelling books,
Block 46
deals with a dual narrative set in both the modern day and the Second World War. One storyline is about a murder and one is about the millions of murders that took place in the concentration camps.
Gustawsson's
novel is exceptional - it is not an easy read but it is quite an incredible one.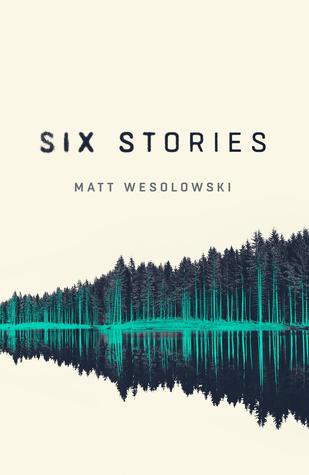 Quicksand
by
Malin Persson Giolito keeps the reader guessing all the way along about whether we can trust her main character who has just served a prison sentence for a shooting in a school. Is she guilty? What did she know? It's a fascinating novel about character, judgement and the media. Jon McGregor brings us back to the UK with yet another excellent short novel which is perhaps more reflective than the other titles here in terms of pace and action. It explores how a community deals with an unsolved crime over a long period of time. Beautifully written and as memorable as all his other novels.
Luke McCallin takes us back to the Second World War again with a complex but well paced read about a man trying to come to terms with his place in the changing world; the challenges of politics, personal agendas, vendettas and revenge and learning whether the main character has what it takes to follow a case to the end. Staying in Germany, David Young's second novel takes us to East Berlin 1975 and another murder case. Young's novels are intriguing due to his choice of social, historical and political location but not only are they fascinating presentation of living under the Stasi, they are also very compelling murder stories. Stasi Wolf can be read as a stand alone but I would recommend you start with the first book in the series, Stasi Child.
And my favourite recommendations would be (although they all seem to be thrillers....!!):
GJ (Graham) Minett
writes excellent crime thrillers which are multi layered and full of great, well crafted characters. Both his novels are page turners and thought provoking. In my humble opinion, unmissable! I love
Liz Nugent's
novels. She manages to create characters that are chilling, fascinating and hugely unsettling. This is an outstanding read - a very slim novel too so there is no excuse for not slipping this in your holiday bag this summer!
T M Logan'
s novel is also a gripping psychological thriller which looks at that moment when you make a snap decision and your whole world spirals out of control. I enjoyed the fact that the main character is a father with his young son as often psychological novels focus on a female lead so this book will certainly appeal to all readers!
SJI Holiday
and
Angela Clarke
write gritty and contemporary thrillers which focus on issues surrounding social media. They are very well written and very well structured and raise a lot of thought provoking questions about our use - or misuse - of social media. Anyone with a Facebook account or a twitter hashtag will love these books!
If the men want to read the hottest books on the bestseller list this summer or join in with the conversations around the water cooler, then they might like these!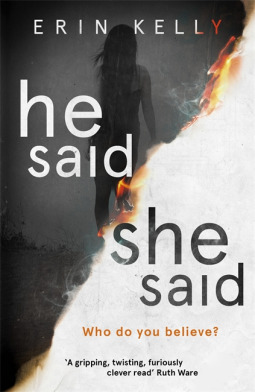 Here are a few books that I haven't read yet but I think would also make great gifts.....
Enjoy spreading some book love next weekend and I hope there are a few things here that appeal! Let me know how you get on!
For more recommendations and reviews follow me on Twitter @KatherineSunde3 or

via my website bibliomaniacuk.co.uk