Yes but which books do I really need to read? #April #Top5
So I've been told I read too much - who knew?! "I love your posts," they said, "but there's so many great books there I can't keep up. Which ones do I REALLY need to read?"
Well, that's a bit like picking your favourite child, particularly as 2017 seems to have been a bumper year for fabulous novels! But I will do anything to help people find their next favourite read so I'm going to attempt a round up at the end of each month highlighting my top 5 reads of that month. Apologies to the books I read before April 2017 for not getting a look in - I'll make it up to you at a later stage!
BIBLIOMANIAC'S TOP 5 READS: APRIL 2017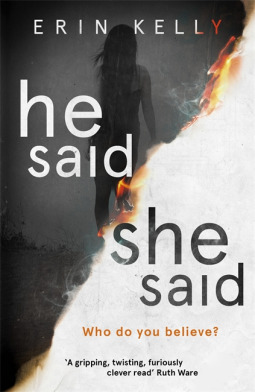 Who do you believe?
In the hushed aftermath of a total eclipse, Laura witnesses a brutal attack.
She and her boyfriend Kit call the police, and in that moment, it is not only the victim's life that is changed forever.
Fifteen years on, Laura and Kit live in fear.
And while Laura knows she was right to speak out, the events that follow have taught her that you can never see the whole picture: something - and someone - is always in the dark...
Read Bibliomaniac's Review
here
My Sister
tells the story of Irini, who was given away by her parents at the age of three, whilst her volatile, destructive sister was kept within the family. Twenty years later Irini receives a phone call from her estranged sister to say that their mother has died, compelling her to return for the first time to the family home, and to uncover the shocking truth that has defined both their lives.
Read Bibliomaniac's Review
here
Sparkling cocktails, poisonous secrets ...

1939, Europe on the brink of war. Lily Shepherd leaves England on an ocean liner for Australia, escaping her life of drudgery for new horizons. She is instantly seduced by the world onboard: cocktails, black-tie balls and beautiful sunsets. Suddenly, Lily finds herself mingling with people who would otherwise never give her the time of day.

But soon she realizes her glamorous new friends are not what they seem. The rich and hedonistic Max and Eliza Campbell, mysterious and flirtatious Edward, and fascist George are all running away from tragedy and scandal even greater than her own.

By the time the ship docks, two passengers are dead, war has been declared, and life will never be the same again.
Read Bibliomaniac's Review
here
A Dangerous Crossing is also the paperweight read for
Bibliomaniac's Book Club MAY
Rhiannon is your average girl next door, settled with her boyfriend and little dog…but she's got a killer secret.
Although her childhood was haunted by a famous crime, Rhinannon's life is normal now that her celebrity has dwindled. By day her job as an editorial assistant is demeaning and unsatisfying. By evening she dutifully listens to her friend's plans for marriage and babies whilst secretly making a list.
A kill list.
From the man on the Lidl checkout who always mishandles her apples, to the driver who cuts her off on her way to work, to the people who have got it coming, Rhiannon's ready to get her revenge.
Because the girl everyone overlooks might be able to get away with murder…
Read Bibliomaniac's Review
here
Lori Anderson is as tough as they come, managing to keep her career as a fearless Florida bounty hunter separate from her role as single mother to nine-year-old Dakota, who suffers from leukaemia. But when the hospital bills start to rack up, she has no choice but to take her daughter along on a job that will make her a fast buck. And that's when things start to go wrong. The fugitive she's assigned to haul back to court is none other than JT, Lori's former mentor – the man who taught her everything she knows … the man who also knows the secrets of her murky past.
Not only is JT fighting a child exploitation racket operating out of one of Florida's biggest theme parks, Winter Wonderland, a place where 'bad things never happen', but he's also mixed up with the powerful Miami Mob. With two fearsome foes on their tails, just three days to get JT back to Florida, and her daughter to protect, Lori has her work cut out for her. When they're ambushed at a gas station, the stakes go from high to stratospheric, and things become personal.
Read Bibliomaniac's Review
here
Hope you find something that appeals to you here! There are more reviews and recommendations on this blog if you use the search box or you can follow me on
Facebook
Twitter
@KatherineSunde3
or via my website
bibliomaniacuk.co.uk