#ReadWithoutPrejudice @HodderBooks
We have all come to love and look forward to Picoult as an author who does not shy away from tackling emotive and controversial issues;
Small Great Things
is no exception.
You can read my review of
Small Great Things here
To celebrate the release of
Small Great Things
by Jodi Picoult in paperback this week, Hodder and Stoughton have been running a discussion on Twitter about books that make you look at something differently. So I got to thinking, which other books have changed or challenged my perspective about something?
Here's a few of the titles which sprung to mind when I thought about
#ReadWithoutPrejudice.
Probably the most recent title I've read that fits this description is
Quicksand
. This story follows a teenager after being in prison for her involvement with a shooting at a school. As well as being part thriller, part gripping murder story, there are plenty of issues raised about guns, shootings, mental health and responsibility. You can read my full review of
Quicksand
here
I guess the #1 choice has to be
The Handmaid's Tale -
and when I spoke to a few other Bibliomaniac's this was also the title they immediately recommended. I can't wait for the new TV adaptation of this thought provoking, ground breaking classic.
Offred is a Handmaid in the Republic of Gilead. She may leave the home of the Commander and his wife once a day to walk to food markets whose signs are now pictures instead of words because women are no longer allowed to read. She must lie on her back once a month and pray that the Commander makes her pregnant, because in an age of declining births, Offred and the other Handmaids are valued only if their ovaries are viable. Offred can remember the years before, when she lived and made love with her husband, Luke; when she played with and protected her daughter; when she had a job, money of her own, and access to knowledge. But all of that is gone now...
Another fantastic book is
Wonder.
It is a Young Adult novel but equally relevant, interesting and moving for all adults. August Pullman is an incredibly inspirational character and this is a book that makes you think about disability in a new light, focusing on a powerful yet upbeat message. It is a memorable novel.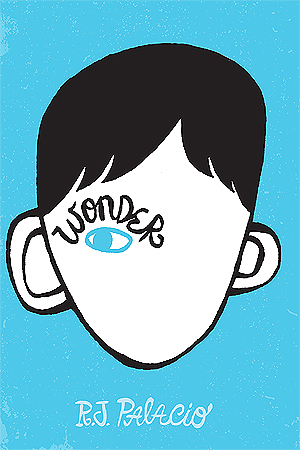 August (Auggie) Pullman was born with a facial deformity that prevented him from going to a mainstream school—until now. He's about to start 5th grade at Beecher Prep, and if you've ever been the new kid then you know how hard that can be. The thing is Auggie's just an ordinary kid, with an extraordinary face. But can he convince his new classmates that he's just like them, despite appearances?
I would also recommend
Chris Cleave
as an author who tackles interesting issues relevant to our society today. I have read his books with my book group and they have always provoked an interesting discussion. These books cover a range of topics including refugees, competitive sport and parenting. They are very readable and I recommend them.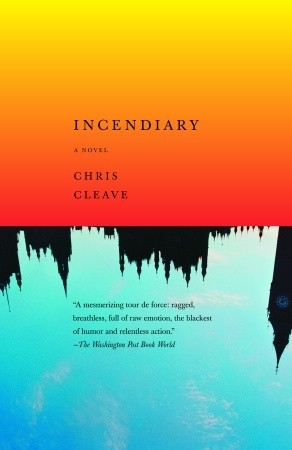 Going back to Young Adult novels again, today's teenage readers are surrounded by some fantastic authors who tackle difficult, often very taboo subject areas, and write about them with originality, sensitivity and insight. There are so many to choose from but two that sprung to mind immediately were
The Perks of Being a Wallflower
and
Looking For Alaska.
The Slap
has got to be one of the most divisive books I have read in my book group. I can't say it is a book that I enjoyed - the characters are so all so unlikable, but this is a book that challenges a huge number of issues ranging from the initial premise of parenting and discipline and then broadening out to explore racism, sexism, agism and homophobia - and almost every other issue that overshadows our society.
In this remarkable novel, Christos Tsiolkas turns his unflinching and all-seeing eye onto that which connects us all: the modern family and domestic life in the twenty-first century.
The Slap
is told from the points of view of eight people who were present at the barbecue. The slap and its consequences force them all to question their own families and the way they live, their expectations, beliefs and desires.
What unfolds is a powerful, haunting novel about love, sex and marriage, parenting and children, and the fury and intensity - all the passions and conflicting beliefs - that family can arouse. In its clear-eyed and forensic dissection of the ever-growing middle class and its aspirations and fears,
The Slap
is also a poignant, provocative novel about the nature of commitment and happiness, compromise and truth.
I put off reading both these titles for a while but actually I don't know why. They are brilliant. They both handle dementia in a way that is not suggesting pity or an over sentimentalised story line but powerful explorations about memory loss and how this affects the characters as individuals as well as their families and communities. Highly recommend.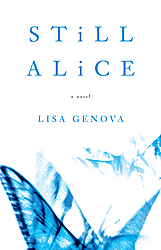 And finally, these books are narrated by characters who see the world very differently to some of us because of the way they perceive things. It must be incredibly difficult to evoke a world from the view point of someone who suffers from autism, but these two books manage to do exactly that.
I can't help myself..... Here's a handful of other titles that you might also like to consider reading if you are looking for something that might challenge you or make you
#ReadWithoutPrejudice
. Happy reading and don't forget to let know
@HodderBooks
what you might choose yourself!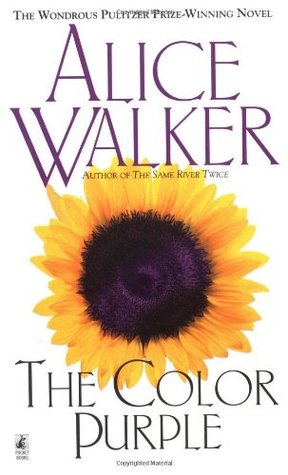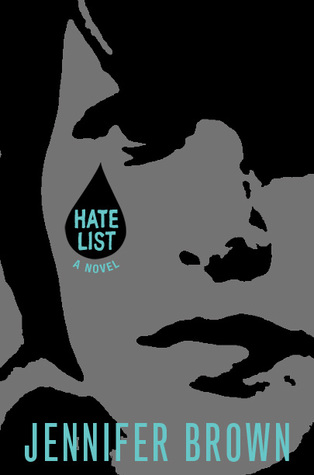 For more reviews and recommendations follow me on Twitter
@KatherineSunde3