#BibliomaniacsBookClub #April #Paperlight #TheMuse #JessieBurton
April's Bibliomania is for
Jessie Burton's The Muse
Published by Picador (2016)
What is it about?
On a hot July day in 1967, Odelle Bastien climbs the stone steps of the Skelton gallery in London, knowing that her life is about to change forever. Having struggled to find her place in the city since she arrived from Trinidad five years ago, she has been offered a job as a typist under the tutelage of the glamorous and enigmatic Marjorie Quick. But though Quick takes Odelle into her confidence, and unlocks a potential she didn't know she had, she remains a mystery - no more so than when a lost masterpiece with a secret history is delivered to the gallery.
The truth about the painting lies in 1936 and a large house in rural Spain, where Olive Schloss, the daughter of a renowned art dealer, is harbouring ambitions of her own. Into this fragile paradise come artist and revolutionary Isaac Robles and his half-sister Teresa, who immediately insinuate themselves into the Schloss family, with explosive and devastating consequences . . .
To read my review click here:
bibliomaniacuk review-the muse
The Muse Book Club Questions:
The front cover for this novel is very ornate and beautiful. Did you like it? What do you think the publishers and the author were trying to convey through this cover?
What do you think of the title for this book? Who is the Muse? Is there more than one? Could the book have had another title?
What ideas about women and creativity is Burton exploring in this book?
What other themes are in the book?
There are several significant relationships in the novel; family relationships, marriages, physical relationships, friendships and that of a mentor and an apprentice. Which relationship did you enjoy the most or do you think is most central to the plot?
What is the significance of Odelle's Trinidadian heritage?
The book moves between different countries and different decades. How well has Burton evoked the social and historical context as well as the physical descriptions of location? How convincing is her sense of place?
This story has a dual narrative and a dual timeline that are interlinked. Did you find it easy to read and easy to keep track of the different characters and events? Did you have a storyline you enjoyed more? Do you think this structure works for this novel?
Do you think the novel could have been enhanced if images of the paintings had been included or do you think this would spoil the reader's interpretation and imaginative response?
Which was your favourite character and why?
Who would you cast as Odelle and Quick if you were adapting The Muse to the big screen?
Is there a painting you have always wanted to know where the real inspiration behind it came from?
If you could ask one artist, musician or writer about their muse or inspiration, who would it be and why?
Where could you hold your book group for The Muse:
Art Gallery

Spain or Trinidad

A London cafe - in the rain
What could you serve?
Tea in china cups

Spanish Red wine
What props could you use to start a conversation about The Muse?
Type writer

paints and brushes

olives (edible)

notebooks (expensive leather bound)

postcards of London (the more touristy the better)

postcards of paintings

Spanish Civil War history book
Quotes to start a conversation with:
"I'd like to write a novel one day. I'm still waiting for a good story." "Don't wait too long."
Kate Atkinson said, "I think all novels are not only fiction but they are about fiction too."
"Art is not useful"
If you liked this book and want to read similar novels try: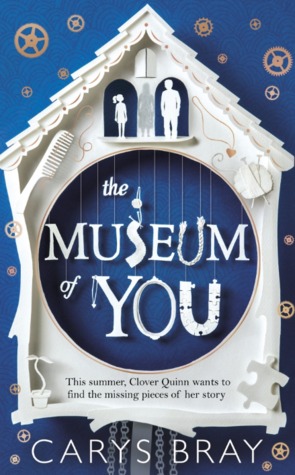 For more about
The Muse
you can find articles, podcasts and interviews by clicking on the following link:
Richard & Judy (WHSmith) Book Club: The Muse
Don't forget to check out Bibliomaniac's Book Club Paperweight choice for April here:
bibliomaniacsbookclub-april Paperweight
Follow me on Twitter @katherinesunde3 (bibliomaniacuk) for more recommendations, reviews, book club questions and author events.