Review of Criminally Good Books 18th Jan 2017
Bibliomaniac's Book Club: Criminally Good Books Event
Cass Green, Leigh Russell, Angela Clarke and Susi Holliday
Thanks so much to everyone who came along to Bibliomaniac's First Live Book Event! For me, it really was a dream come true to meet some of my favourite writers and ask them more about their novels and their writing lives.
Thanks Angela, Leigh, Susi and Caroline for being such wonderful guests!
It was a brilliant event - a full house of bibliomaniacs, book groups, people who want to start reading again and people who just enjoy a good book. The authors were absolutely fantastic - full of wit, charm, humour, stories, advice and happy to tell us all about their books, their writing and their book groups! Thanks so much to everyone who bought a ticket and came along. I hope you all enjoy reading your new books! Let me know on Facebook or Twitter how you get on!
Bibliomaniac's Facebook page
Bibliomaniac's Twitter page
Thanks so much for Harpenden Arms for providing such a perfect venue and with all their help organising the room and running the bar all evening - no book group can be without wine! The authors had a meal in the restaurant area first and were really impressed by the food. Since its recent refurbishment The Harpenden Arms really is a lovely venue and the staff are exceptionally friendly, helpful and supportive! The private room upstairs was a great setting for our evening!
harpenden-arms.co.uk
Thanks also to Ines and Steph from Harpenden Bookshop for coming along and selling copies of the authors books all evening. It was brilliant to be able to buy the book you'd just heard tantalising and intriguing things about and then get them signed by the authors! If you were unable to get hold of the book you wanted then please pop into the shop and buy a copy there or order online via Waterstones. It is really lovely to have such a fabulous, well stocked bookshop on the high street with such dedicated, friendly staff who all have a passion for books and can all help you with recommendations on what to read next. They can also order books in for you (saving you the postage!)
www.waterstones.com
Also thanks to publishers No Exit Press for all your continual encouragement, support and advice!
No Exit Press Website
So here's a few highlights from the event!:
Book Recommendations from the Authors: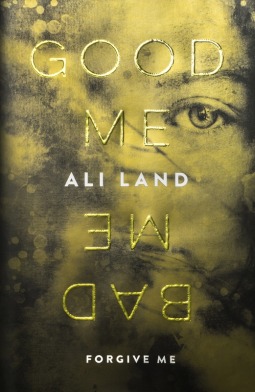 I have reviewed some of these books:
Bibliomaniac's review of Behind Her Eyes
Bibliomaniac's Review of Lie with Me
This link includes a review, a book trailer and all you need to run a book group session on Good Me Bad Me:
Bibliomaniac's Book Club: Good Me Bad Me
Susi's recommendation for something properly creepy is this - out in April!!!
And the Goody Bag - this should have included various treats......
In three of the books mentioned tonight, there are references to Butterflies so this inspired the Butterfly tattoos
A book plate or two to stick in the books you bought at the event or your favourite novels so everyone knows they belong to you!
Some sweets to enjoy with a coffee and a good book today!
Various bookmarks and postcards with lots of book recommendations including Bibliomaniac's business card so you can follow me on your preferred social media or email me to keep up with recommendations, reviews and live events! You can also sign up to receive blog posts via email on this website
Lots of information about the next event for which tickets are now on sale! Here is the link:
Bibliomaniac's Book Club: March Event
There was also a double sided card full of questions that can be used on any book by any book group. I *slightly* misjudged the size of the font when I ordered these so here is a link to the page which includes all the questions in a font you can actually read!!
Questions for any book / book group
Thanks again to everyone who came along. You made one Bibliomaniac exceptionally happy and it was amazing to share some book love with everyone!
I really hope you enjoyed the evening and I really hope you'll come along to the next event on 22nd March which will be the same format and will give you the chance to meet another four authors! Here's the link and tickers are now on sale!
Eventbrite: Tickets for Dazzling Debuts
Don't forget to follow me on Twitter @katherinesunde3, subscribe to this blog via email or friend me on Facebook
Facebook Katherine / Bibliomaniac