Bibliomaniac's Book Club: January's Read (PaperLight)
January's Bibliomania is for Ali Land
"Good Me, Bad Me"
Join us here for Bibliomaniac's Book Club where each month I will share some questions, ideas and conversation starters for a novel.
For every month there are two books, a PaperLight choice and a PaperWeight choice depending on the mood of your book group. For full details of the books for 2017 please click on the link below:
http://bibliomaniacuk.blogspot.com/2017/01/bibliomaniacs-book-club-books-for-2017.html
Billed as one of the top psychological thrillers for 2017, with claims that it is the most explosive, controversial and extraordinary debut this year - totally perfect for reading groups - the Bibliomaniac's Book Club PaperLight choice for January is "Good Me Bad Me."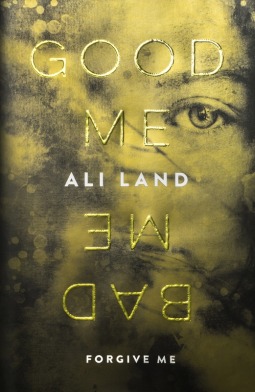 Good Me Bad Me will be published on January 12th by Michael Joseph (Penguin)
What is it about?
'NEW N A M E .
NEW F A M I L Y.
S H I N Y.
NEW.
ME . '
Annie's mother is a serial killer.
The only way she can make it stop is to hand her in to the police.
But out of sight is not out of mind.
As her mother's trial looms, the secrets of her past won't let Annie sleep, even with a new foster family and name - Milly.
A fresh start. Now, surely, she can be whoever she wants to be.
But Milly's mother is a serial killer. And blood is thicker than water.
Good me, bad me.
She is, after all, her mother's daughter...
Check out the Official Book Trailer at You Tube by clicking on the link below!
https://youtu.be/MCi2d3GVzMI
To read my full review of "Good Me Bad Me"click here:
http://bibliomaniacuk.blogspot.com/2016/12/good-me-bad-me-ali-land.html
"Good Me Bad Me" Questions:
What are your reactions to Milly? Is she a reliable narrator? Did you trust her?
What points do you think the novel makes about nature v nurture? What about fate and how much we can affect our futures?
Is it really possible to be evil at such a young age?
What are your reactions towards Phoebe? Do you feel sympathy towards her? Is she a character you love to hate? Is she a bully?
What do you think about Mike? Victim or Villain?
What do you think the novel might be saying about therapy and psychiatry? What do you think about Mike's therapy sessions with Millie?
How are the themes of family, siblings and parenting portrayed in the novel? Was there anything that you found particularly interesting, poignant or thought provoking?
Would the outcome for Mike and his family have been any different if Millie had not arrived in their house?
The narrative style of this book is very distinctive. How did you respond to this? Why do you think this style is chosen by the author?
In "Good Me Bad Me", who do you think is the ultimately the victim and who is the villain? How much are all the characters to blame or responsible for the events?
Where to hold your book group for "Good Me Bad Me":
A study or lounge in someone's house
Reclining on a chaise lounge
What could you serve?
Something with a high alcoholic content to steady your nerves
Crisps, nibbles and chocolate - pure comfort food to combat the disturbing nature of the book
What props could you use to start a conversation about "Good Me Bad Me"?
A self help book
A mobile phone
A passport or identity card
A snake (a plastic toy one will suffice!)
Art materials
Quotes to start a conversation with:
"It was me that told."
'NEW N A M E .
NEW F A M I L Y.
S H I N Y.
NEW.
ME . '
"I've managed to keep your nighttime visits a secret so far. The fact you come as a snake, underneath the door. Up into my bed. Lie your scaly body next to mine, measure me. Remind me I still belong to you."
"He meant: my mind does not function the same way an average person's does."
If you liked this book and want to read similar novels try:
"Little Deaths" by Emma Flint
"The Collector" by John Fowles
"The Girl on the Train" by Paula Hawkins
"The Wasp Factory" by Iain Banks
"Carrie" by Stephen King
To find out more about Bibliomaniac's Book Club please click here:
http://bibliomaniacuk.blogspot.com/2017/01/bibliomaniacs-book-club-books-for-2017.html
To find out about January's PaperWeight read click here:
http://bibliomaniacuk.blogspot.com/2017/01/bibliomaniacs-book-club-januarys-read.html
You can follow me on Twitter @katherinesunde3 (bibliomaniacuk)