Serial Killers: Women who write Crime Fiction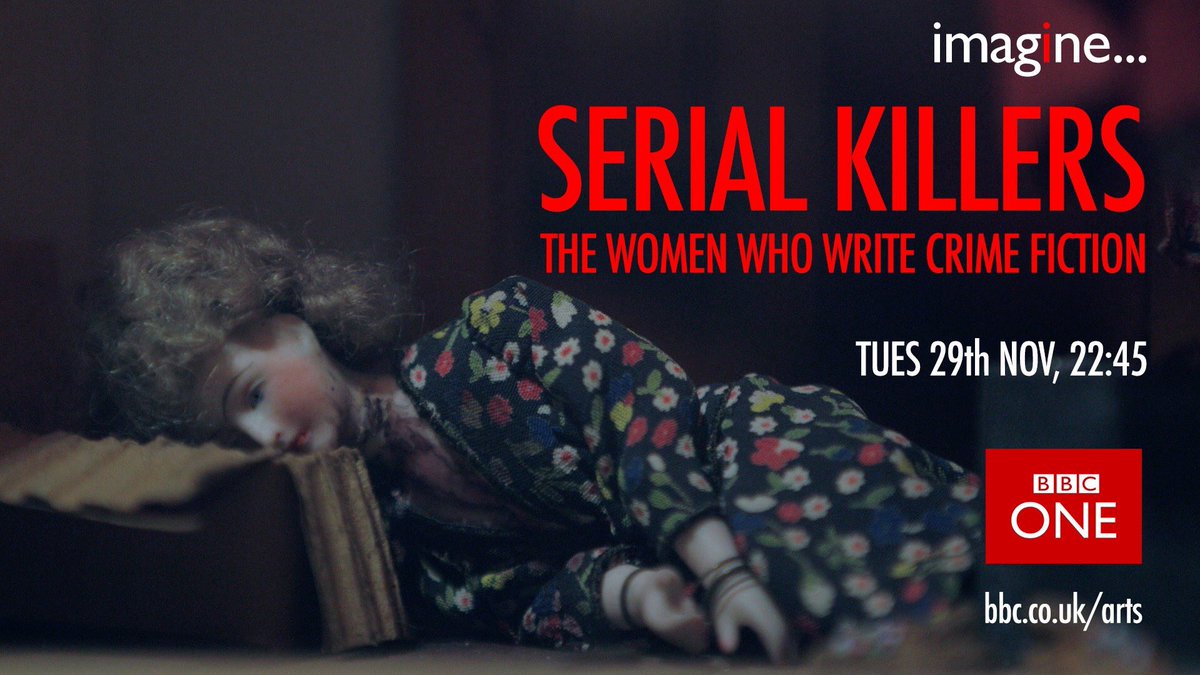 This week there was a fascinating programme looking at the women who write crime fiction. The documentary interviewed some of the most well known female authors in this genre and also included extracts from their books. Having attended the Killer Women Crime Festival in October, I thoroughly enjoyed hearing more about writers in this genre; their influences, what interests them in this genre, how they research their novels and generally more about their books!
Here is a list of some of the authors and titles referred to in the documentary so you can compile your own Serial Killer Women To Be Read list!
The Original Killer Women
First,
ther
e were ten - a curious assortment of strangers summoned as weekend guests to a private island off the coast of Devon. Their host, an eccentric millionaire unknown to all of them, is nowhere to be found. All that the guests have in common is a wicked past they're unwilling to reveal - and a secret that will seal their fate. For each has been marked for murder. One by one they fall prey. Before the weekend is out, there will be none. And only the dead are above suspicion.
Since his debut in 1955, Tom Ripley has evolved into the ultimate bad boy sociopath, influencing countless novelists and filmmakers. In this first novel, we are introduced to suave, handsome Tom Ripley: a young striver, newly arrived in the heady world of Manhattan in the 1950s. A product of a broken home, branded a "sissy" by his dismissive Aunt Dottie, Ripley becomes enamored of the moneyed world of his new friend, Dickie Greenleaf. This fondness turns obsessive when Ripley is sent to Italy to bring back his libertine pal but grows enraged by Dickie's ambivalent feelings for Marge, a charming American dilettante.
When Carl sells a box of slimming pills to his close friend Stacey, inadvertently causing her death, he sets in train a sequence of catastrophic events which begin with subterfuge, extend to lies, and culminate in murder.
In Rendell's dark and atmospheric tale of psychological suspense, we encounter mistaken identity, kidnap, blackmail, and a cast of characters who are so real that we come to know them better than we know ourselves.
Infused with her distinctive blend of wry humour, acute observation and deep humanity, this is Rendell at her most memorable and best.
P. D. James' prose illuminates each of these perfectly formed stories, making them ideal reading for the darkest days of the year. While she delights in the secrets that lurk beneath the surface at family gatherings, her Christmas stories also provide tantalizing puzzles to keep the reader guessing. P. D. James embraces the challenge of the short-story form, and ingeniously weaves the strands of plot, setting, characterisation and surprise to create a satisfying whole within only a few thousand words. From the title story about a strained country-house party on Christmas Eve, to another about an illicit affair that ends in murder, and two cases for James' poet-detective Adam Dalgliesh, each treats the reader to James' masterfully atmospheric storytelling, always with the lure of a mystery to be solved.
Patricia Cornwell's first novel "Postmortem" was written in 1990 and was the first real forensic thriller. It introduced Dr Kay Scarpetta who works as a medical examiner. Cornwell wrote this first novel while working as a computer analyst at the Office of the Chief Medical Examiner in Richmond, Virginia. Since it's publication, it has led to an explosion of forensic literature, television and film and Cornwell has gone on to sell over 100 million books and has written over 29 novels in this genre.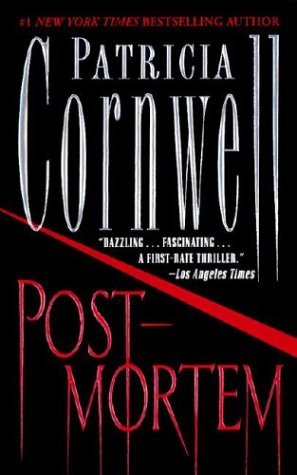 Under cover of night in Richmond, Virginia, a human monster strikes, leaving a gruesome trail of stranglings that has paralyzed the city. Medical examiner Kay Scarpetta suspects the worst: a deliberate campaign by a brilliant serial killer whose signature offers precious few clues. With an unerring eye, she calls on the latest advances in forensic research to unmask the madman. But this investigation will test Kay like no other, because it's being sabotaged from within—and someone wants her dead
Best Selling Killer Women
When a teenage joyrider crashes a stolen car and ends up in a coma, a routine DNA test reveals a connection to an unsolved murder from twenty-two years before. Finding the answer to the cold case should be straightforward. But it's as twisted as the DNA helix itself.
Meanwhile, Detective Karen Pirie finds herself irresistibly drawn to another mystery that she has no business investigating, a mystery that has its roots in a terrorist bombing two decades ago. And again, she finds that nothing is as it seems.
Her life is devoted to justice; for those she never even knew. In the year since Temperance Brennan left behind a shaky marriage in North Carolina, work has often preempted her weekend plans to explore Quebec. When a female corpse is discovered meticulously dismembered and stashed in trash bags, Temperance detects an alarming pattern and she plunges into a harrowing search for a killer. But her investigation is about to place those closest to her, her best friend and her own daughter in mortal danger...
Ruth Lennox, beloved mother of three, is found by her daughter in a pool of her own blood. Who would want to murder an ordinary housewife? And why?
Psychotherapist Frieda Klein finds she has an unusually personal connection with DCI Karlsson's latest case. She is no longer working with him in an official capacity, but when her niece befriends Ruth Lennox's son, Ted, she finds herself in the awkward position of confidante to both Karlsson and Ted.
When it emerges that Ruth was leading a secret life, her family closes ranks and Karlsson finds he needs Frieda's help more than ever before.
But Frieda is distracted. Having survived an attack on her life, she is struggling to stay in control and when a patient's chance remark rings an alarm bell, she finds herself on a path that seems to lead to a serial killer who has long escaped detection. Or is it merely a symptom of her own increasingly fragile mind?
Because, as Frieda knows, every step closer to a killer is one more step into a darkness from which there may be no return...
Freddie Jackson thinks he owns the underworld when he gets out of prison. He's done his time, made the right connections, and now he's ready to use them. His wife Jackie just wants her husband home, but she's forgotten the rows, the violence, and the girls Freddie can't leave alone. Bitter, resentful, and increasingly unstable, Jackie watches her life crumble while her little sister Maggie's star rises. In love with Freddie's cousin Jimmy, Maggie is determined not to end up like her sister.
Families should stick together, but behind closed doors, jealousy and betrayal can fester until everyone's life is infected. And for the Jacksons, loyalty cannot win out. Because in their world you can trust no one. In their world everyone is on the take.
Killer Woman of the Moment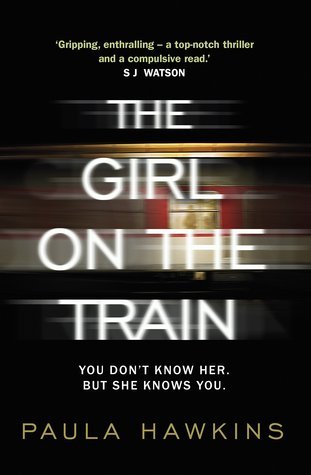 Rachel catches the same commuter train every morning. She knows it will wait at the same signal each time, overlooking a row of back gardens. She's even started to feel like she knows the people who live in one of the houses. 'Jess and Jason', she calls them. Their life – as she sees it – is perfect. If only Rachel could be that happy.
And then she sees something shocking. It's only a minute until the train moves on, but it's enough.
Now everything's changed. Now Rachel has a chance to become a part of the lives she's only watched from afar.
Now they'll see; she's much more than just the girl on the train…
Other Recent Killer Women Phenomenons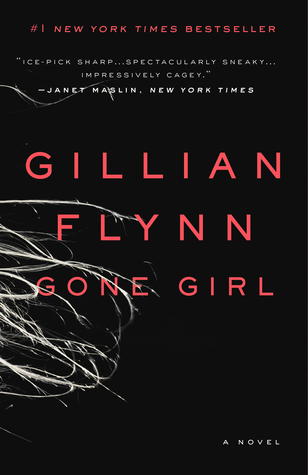 On a warm summer morning in North Carthage, Missouri, it is Nick and Amy Dunne's fifth wedding anniversary. Presents are being wrapped and reservations are being made when Nick's clever and beautiful wife disappears. Husband-of-the-Year Nick isn't doing himself any favors with cringe-worthy daydreams about the slope and shape of his wife's head, but passages from Amy's diary reveal the alpha-girl perfectionist could have put anyone dangerously on edge
.
Under mounting pressure from the police and the media—as well as Amy's fiercely doting parents—the town golden boy parades an endless series of lies, deceits, and inappropriate behavior. Nick is oddly evasive, and he's definitely bitter—but is he really a killer?
As I sleep, my mind will erase everything I did today. I will wake up tomorrow as I did this morning. Thinking I'm still a child, thinking I have a whole lifetime of choice ahead of me...
Memories define us. So what if you lost yours every time you went to sleep? Your name, your identity, your past, even the people you love--all forgotten overnight. And the one person you trust may only be telling you half the story.
Welcome to Christine's life.
So the programme has helped add a few more titles to my TBR pile, reminded me of a few authors that I have enjoyed and a few books I might revisit. Most importantly it seems that Killer Women are here to stay; with their killer instinct for what women want to read about and
their
skill in writing about the anguish, darkness and complexity of a serial killer's mind, their books are going to top the charts for as long as we are interested in the human mind.
If you can, I would highly recommend you try and catch the programme on iPlayer as listening to the authors chat about their work and the discussion about the appeal of crime fiction is very interesting and engaging.
I just wouldn't want to cross any of them - or
want
to meet them in a dark alley!
For my reviews of the Killer Women Crime Festival in October 2016, please click below:
http://bibliomaniacuk.blogspot.com/2016/10/killerwomen-silver-scream-book-v-film.html
http://bibliomaniacuk.blogspot.com/2016/10/killerwomen-inside-killers-head.html
http://bibliomaniacuk.blogspot.com/2016/10/killerwomen-how-to-write-psychological.html
http://bibliomaniacuk.blogspot.com/2016/10/killerwomenfestival-history-and-mystery.html
http://bibliomaniacuk.blogspot.com/2016/10/killerwomencrimefest-fresh-blood.html
For more recommendations and reviews you can follow me on Twitter @katherinesunde3
For more Killer Women Crime Festival chat follow @killerwomenorg
You may also like to follow these crime obsessed tweeters.....
@KillerReads @CrimeFix @nholten40 (crimebookjunkie) @TheCrimeVault @sbairden @CrimeFest
@crimethrillgirl
I know that by no means covers the list of excellent bloggers out there - not to mention the hundreds who blog about all kind of fiction but focus largely on psychological thrillers........If I could list you all, I would!