A Book Prescription: Books dealing with Cancer
Everyone knows that reading books can have many benefits; from helping you sleep better, reduce stress, provide escapism from a busy day, enhance empathy, improve mood, improve intelligence and also perhaps even ward of debilitating illnesses like Alzheimer's.
It can also encourage you to interact with other people, either through reading with your family, your pets, a reading groups, library visits or even chatting to a bookseller, books can bring a lot of pleasure whether you read alone or read with others.
While helping Nicola Bourne with the development of her book, "The Fabulous Woman's Guide Through Cancer", she asked me to put a list of books together that might appeal to anyone receiving treatment for cancer. Here are some of the titles I recommended.
Out Of Darkness Comes The Sun: Books/Projects Inspired by the Battle Against Illness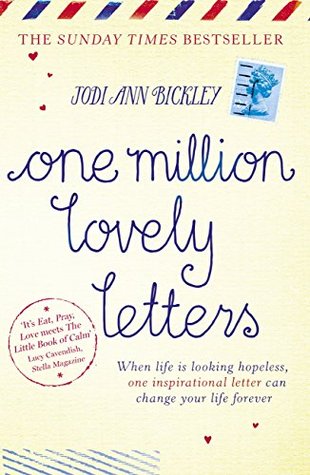 "Tea and Chemo" Jackie Buxton
A collection of blog posts developed by Buxton into a novel about her battle with Breast Cancer. Upbeat, readable, friendly and honest.
·
"
One Million Lovely Letters" Jodi Ann Bickley
All good Bibliomaniac's know that words have the power to heal. After recovering from a life threatening brain infection and having to relearn many of life's basic skills, Bickey decided to write letters to people who were stuck in a dark place and need to hear that they were fabulous. This book records her inspirational project to cheer up suffering and hurt people around the world.
·
"Knickers Model's Own: A Year of Frugal Fashion" Caroline Jones
When Jones' mother died from cancer, she wanted to start a campaign to raise money for Cancer Research UK. Jones decided to wear clothes bought from her local Cancer Research shop every day for a whole year, posting a photo of her outfit on Facebook every morning. This book is the story of that year. With a photograph of every outfit, top tips for shopping in a charity shop, style advice and articles from celebrities, this is a beautiful book to dip in and out of which will challenge people's perception of charity shops. Jones shows us that pre-loved clothes can be worn anytime, anywhere, anyhow; not only allowing you to constantly update your wardrobe on a budget , but also raise essential funds for an important cause. Available direct from Cancer Research UK with 100% of the cover price going to the charity.
·
"When Breathe Becomes Air" Paul Kalanithi
Neurosurgeon Kalanithi became diagnosed with stage 4 Lung Cancer when he was 36 years old. This book of his memoirs charts his experience as a doctor and a patient; he seeks to explore the difficult questions about how to live life in the face of death and has written an affirming, deeply moving read about facing death and experiencing cancer both from both sides of the Doctor's desk. Tragically he lost his battle but his book is an amazing legacy.
Books For When You Want To Let Someone Else Take Centre Stage: Protagonists with Cancer

"Ways to Live Forever" Sally Nicholls
11 year old Sam collects facts and the answers to difficult questions. He also has leukaemia. This is his quest to collect facts about death and cancer. Powerful, uplifting, funny and honest.

·
"My Sister's Keeper" Jodi Picoult
The heart-breaking story of Anna; conceived to provide her terminally ill sister with healthy bone marrow and her attempts to convince her parents that she should no longer merely be defined by this lifesaving role. Devastating family drama raising plenty of thought provoking and ethical questions.

·
"A Monster Calls" Patrick Ness
Conor struggles to cope with his mother's battle with cancer and his nights become filled with terrifying visits from a monster who will not stop until he has the truth.
·
"Before I die" Jenny Downham
Terminally ill Tessa has a "Things to do before I die" list which starts with "sex". Time is running out for Tessa and she is desperate to be like a "normal" teenager. This novel shares her emotional journey as she grapples with relationships, siblings, parents and trying to be normal.
·
"The Fault In Our Stars" John Green
Hazel and Augustus meet at the Cancer Kid Support Group. Both terminally ill, this books explores the funny and tragic business of being alive and being in love.
Books For When You Want To Hear About Someone Else's Fight: Protagonists with a Terminal Illness or Depression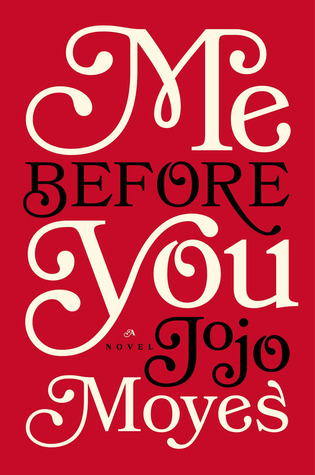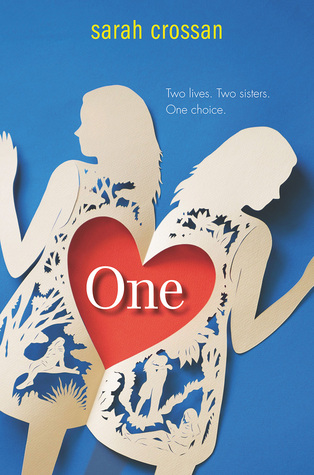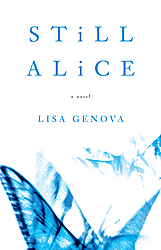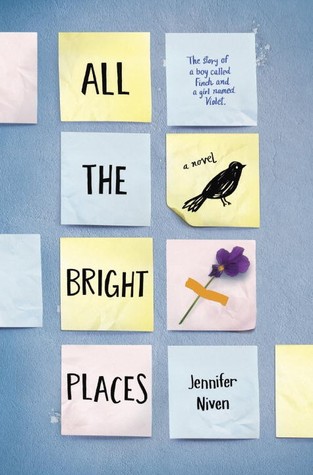 ·
"Me Before You" Jojo Moyes
The main character Will is paraplegic. He has lost all interest in life and has made plans accordingly. Vivacious and fun loving Lou has lost her job. She's about to erupt into Will's life and neither of them is prepared for the profound change they are going to have on each other.
A novel written in free verse where the main characters are conjoined twins faced with the most difficult of all decisions. Moving and equisite.
·
"Still Alice" Lisa Genova
An incredible piece of work about Alice's descent into the confusing world of Alzheimers. An intellectual academic and working mother, Alice is shocked at her diagnosis. Genova writes with immense skill as she captures Alice's fast changing world of Alice through her eyes.
·
"The Perks of Being a Wallflower" Stephen Chbosky
Famous coming of age novel following introvert and socially awkward Charlie's final years at high school as he rides the teenager rollercoaster of study, friendships and relationships.
·

"The Bell Jar" Sylvia Plath
American classic and world famous book about Esther Greenwood's descent into insanity. Extraordinary, harrowing and completely palpable.
·
"All The Bright Places" Jennifer Niven
All Theodore thinks about is how to kill himself. All Violet thinks about is how to get away from this small town, her family and the shadow of her sister's tragic death. They meet on the ledge of a bell tower and their paths suddenly seem to become entwined, unable to escape each other and unable to see how each is saving the other.
For When You Need A Bit Of Extra Calm: Books about Anxiety and Stress
·
"Reasons to Stay Alive" Matt Haig
Haig is an established fiction writer who openly struggles with severe depression. This book is a mixture of personal anecdotes, statistics, lists but most importantly, a book about how to love life again from someone who will not patronise or judge you.

·
"Sane New World" Ruby Wax
Comedian, writer, academic student, mental health campaigner and manic depressive Ruby Wax has written this accessible "manual" to try and explain how your brain is wired and how we can learn to control this and reroute it to calm ourselves and cope with a fast paced, high pressured, modern lifestyle.
·

"Handbag Meditations" Alice Nancye
Mindfulness is the new buzz word and this very slim, short volume can be easily stowed away in a coat pocket or handbag. It provides you with easy to use mindfulness exercises for beginners that you can do in the shower, on the way to the shops or while cooking a meal. It aims to reduce stress and induce calmness.
·
"Stressed, Unstressed: Classic Poems to Ease the Mind" Jonathan Bate
This is a lovely collection of a wide variety of famous classic poems. Each section is organised in to different themes depending on your particular mood / need with a very readable introduction about how to approach poetry and how to use it to create a calm space, to empty your mind and rebalance your focus.
·
"The Happiness Project" Gretchen Ruben
This book is separated into 12 different sections; one for each month of the year. Within each section are ideas for how to focus on one small aspect of your life and how by making tiny adjustments you will actually generate more happiness for yourself. Ruben is realistic, entertaining and relatable. Lots of simple ideas!
·

"Staying Alive" / "Being Alive" ed Neil Astley
A collection of poems selected on these themes.
I hope there is something helpful in these suggestions. For more recommendations and reviews please follow me on Twitter @katherinesunde3 (bibliomaniacuk)
Don't forget to look out for Nicola's fabulous guide for fabulous women. It really is an excellent reference book written with kindness, honesty and with a very supportive voice.
Nicola Bourne's "The Fabulous Woman's Guide Through Cancer" publishes today 18th November 2016. Available via Amazon.