**Killer Women Festival 2016** My Review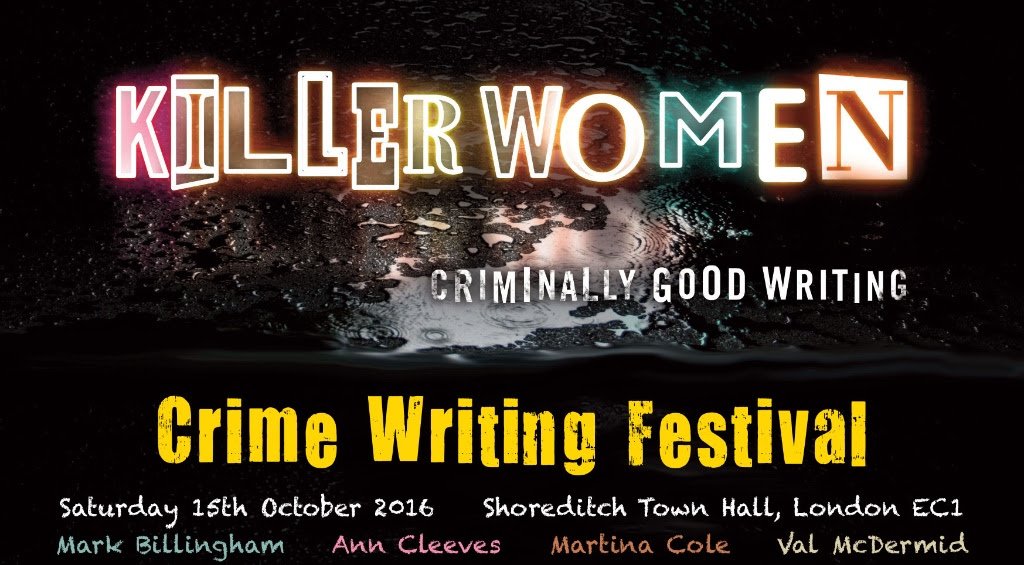 Yesterday I had the chance to attend the first Crime Writing Festival hosted by Killer Women in Shoreditch Town Hall. It was amazing.
It was criminally good, with criminally brilliant women (and men!) and without a doubt, an absolute killer of a day!
I cannot thank No Exit Press enough for sending me along to my first ever Literary Festival. I am so grateful!
So, be warned, there are going to be a number of posts sharing things I learned, heard and did there over the next few days, but for now, I'm going to start with a little review of the day's highlights!
CRIMINALLY GOOD CHOICES - Which sessions did I go to?
HISTORY & MYSTERY: WRITING MURDER IN THE PAST
Kate Colquhoun, D E Meredith, Kate Summerscale, Andrew Taylor & Fern Riddell
Hosted by Alison Joseph
FRESH BLOOD: DEBUT WRITERS
Paul Burston, Michelle Davies, Agnes Ravatn, Chris Whitaker
Hosted by Sarah Hilary
INSIDE THE KILLER'S HEAD
Jane Casey, Tammy Cohen, Kate Medina, Emma Kavanagh
Chaired by Kate Rhodes
WRITING THE PSYCHOLOGICAL THRILLER
Tammy Cohen and Amanda Jennings
SILVER SCREAM: I PREFERRED THE BOOK /FILM
Louise Doughty, Paula Hawkins, Alex Marwood, SJ Watson
Chaired by Erin Kelly
CRIMINAL STALKING / FANGIRL MOMENTS:
Hearing Kate Summerscale talk- loved "The Suspicions of Mr Whicher"!
Meeting Chris Whitaker and Michelle Davies in person after only having spoken to (or stalking..) them on Twitter, and getting them to sign copies of their books for me! Definite highlight of my day!
Listening to Amanda Jennings and Tammy Cohen talk about writing a psychological thriller - such a thrill to see them in the flesh and hear their top tips!
I saw "The Poison Tree" by Erin Kelly on TV in 2012 after having already read and enjoyed it. It was great to hear her comments about adapting her book to TV and I really enjoyed listening to her interview her panel.
It was exciting to hear Louise Doughty talk about her forthcoming TV adaptation of "Apple Tree Yard" as this is a book which circulated rapidly around my group of friends!
SJ Watson's story of his journey to publication and film production is like a fairy tale and it was really interesting to hear him talk about how his book translated to film. I adored his book as I had never read anything quite like it, and it was one of the most talked about books in my friendship group - as was the film! It was a controversial topic of conversation so I enjoyed listening to him as well as hearing all of the opinions and thoughts from the panel!
AUTHORS I WILL BE ADDING TO MY MOST WANTED LIST:
Not strictly an author, but historian
Fern Riddell'
s comments were really fascinating and I will look out for the tv programmes where she has been a consultant - like "Ripper Street" (how have I not seen that!!)
Agnes Ravatn
- her book "The Bird Tribunal" sounds amazing and I was so disappointed that the bookshop ran out of copies so quickly....... Sarah Hilary described it as "Rebecca with fjords". I've got to have it- desperate to read!
Jane Casey is a woman with a killer imagination. I am going to look out for her Detective Maeve Kerrigan series (of which there are 6!) after hearing her talk about the psychology of her characters.
I have only read Erin Kelly's "The Poison Tree" but after hearing her talk and seeing her lead such a good discussion I am determined to look up her other titles and catch up with the rest of her books!
THE PANELS' TOP TIPS FOR BEING A CRIMINALLY GOOD WRITER:
All of the History Or Mystery Panel use notebooks and pens to record their initial research and ideas - apparently "The Welcome Collection" has some particularly beautiful pads to choose from!
The idea of what really goes on "behind closed doors" is the most fascinating trigger for a great thriller or crime story - said by just about every writer I heard speak today!
Agnes Ravatn found that the only way she could cure her alleged writer's block was to delete her Twitter and Facebook account and go cold turkey with social media - she has written a self help book called "Operation Self Discipline". Although I also like her idea of locking yourself away in a cabin in the middle of nowhere for three weeks and just writing!
The path to publication is the same for everyone. Whether you have never ever had anything published before or have already been a journalist or screenwriter, you still have to face the challenge of getting through the slush pile. "You live and die on the book you write," says Michelle Davies which I hope inspires all of us to keep on going with the dream of joining the Killer Women Team!
"What's happening to the character's mental state and what's going on in their mind can be much more frightening and scary than any description of physical violence and gore," said Kate Medina
"Writing about a psychopath isn't always as frightening as you'd think - the writer controls the character in their head and is so involved in the mental workings of their mind that they understand their behaviour -which makes it less terrifying," explains Emma Kavanagh - but I'm not sure I'm convinced!!!
"The motive of your protagonist has to "stack up". It might not be rational or completely plausible but it has to be true to your character. The reader has to believe it is plausible for that character." advised Tammy Cohen but echoed by many of the authors.
"Before you start writing your novel, choose a "1 line pitch" (sum up your book in one line). This is the heartbeat of your story - never lose sight of it and keep asking yourself if the section you are writing is true to this essence of your story." Tammy Cohen and Amanda Jennings
When writing, always ask yourself, "What if?" - Tammy and Amanda but echoed by many others!
"It's impossible to satisfy readers with a TV/Film version of a book as no one reads the same book in the same way as it's such an internal, personal experience," concluded Paula Hawkins
Writing a novel and writing a screen play are two very different disciplines - write to tell your story, and indulge in some "fantasy casting" (!) - if it gets optioned it's a (rather enormous) bonus! was the general consensus of the whole Book V Film panel.
MY TOP TIP:
Don't be fooled by any of these attractive, intelligent, creative, supportive, interesting, friendly and warm women that you saw at the event today (or the men either!!). They are killers. They have exceptionally criminal minds and write about terrifyingly criminal characters!
BOOKS MOST RECOMMENDED/ MENTIONED BY THE KILLER WOMEN THROUGHOUT THE DAY: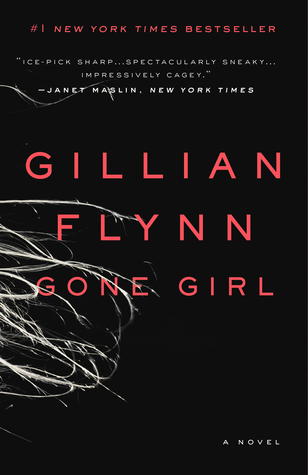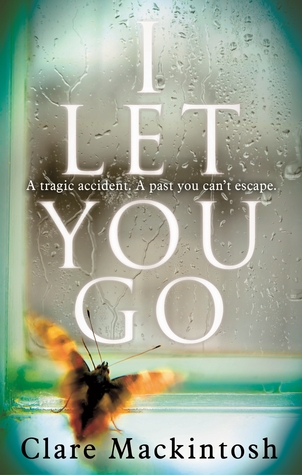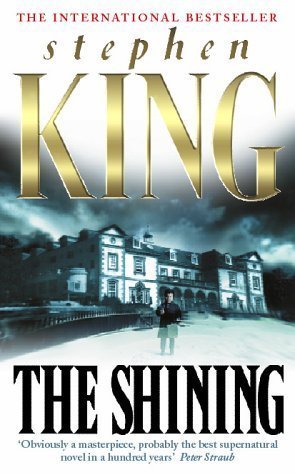 PATHOLOGICAL SPENDING AS MORE CRIMINALLY GOOD READS JOIN MY TBR PILE: (or what I bought....)
ITEM IN THE GOODIE BAG IS MOST LIKELY TO LEAD TO A CRIME BEING COMMITTED?
The free chapter sampler of "Behind Her Eyes". There is already a huge buzz about
this
book on social media and I would kill for an advanced copy!
But seriously, the amount of extracts and samples given away in the goodie bags was
amazing - such a treat and so very generous. Thank you Killer Women. Although it was little cruel to tease us with only the opening of so many books - I know I will end up having to buy all of them!
Thanks again to all the Killer Women and all the sponsors, volunteers
and
publishers that made the day possible. It was such a treat and so inspiring. A truly fantastic day.
Thanks again to No Exit Press for sending me along!
For more reviews, recommendations and further posts on the Killer Women Festival, follow me on Twitter @katherinesunde3 (bibliomaniacuk)