Richard & Judy's Autumn Book Club Reads
I must confess, I love a Richard & Judy read! They seem to pick books which have gripping story lines, beautiful writing and memorable characters. I can never resist buying the lot however hard I try! So I was very excited to see the new list for Autumn 2016 and WOW what a brilliant list!
Fortunately for my bank balance and the Amazon delivery team, I have had the pleasure of reading several of the titles already (and I am jealous of those who still have them all to discover!) so here are my reviews - condensed versions from the originals - to help you chose your first R&J Book Club choice!
This is a psychological thriller with a difference. It is an exploration of the hidden character in a murder investigation. It puts the spotlight on the peripheral characters who are never usually given a voice. It looks at what happens after the main event when the mask slips, when the partners of the criminals are left to come to terms with the knowledge that their husbands are monsters. The reader is already presented with the main facts - it is not their job to particularly to solve the crime here, but rather work out who to believe and if in fact anyone is truly what they claim to be.
Barton uses the popular device of alternate voices for each chapter. We follow "the widow", "the detective" and "the reporter". I liked these honest headings. The narrative flips between present day (2010) back to the disappearance of Bella in 2006 and then jumps between 2007 and 2008 as the investigation and court hearing of Glen proceeds. The chapters are short which keeps the novel moving at a good pace and the disrupted chronology, use of flashbacks and different perspectives creates intrigue and suspense. Each chapter ends with a cliffhanger or a hint about the truth.
This is a novel about deception, lies, secrets and appearances. It is a novel about love - whether it is misdirected, misunderstood or confused with duty and obligation. It is an exploration of how people present themselves, what is real and what is pretence. Barton keeps you guessing throughout the whole novel and the ending has some surprising twists and revelations.
I liked it. The language is very straightforward and full of pace. Barton writes fluently and builds characters succinctly. It is a light read with all the key elements of a satisfying thriller. It takes a slightly different viewpoint from other thrillers and I liked that there were no particular heroes or villains or even massively likeable characters. I think this matched Barton's aim to focus on the background figures in a high profile case who are often voiceless or forgotten about when in fact their reaction to the events, and even their knowledge of events, is more interesting and intriguing.
Full review at
http://bibliomaniacuk.blogspot.com/2016/02/my-review-of-widow-by-fiona-barton.html
The opening is quite intriguing, albeit a little confusing as it doesn't start in the usual manner of detective fiction, but, believe me, by the end of the first chapter, you'll be hooked!
Manon is a great main character. She is sharp, witty and sarcastic. Her observations and conversations (including the profanities!) with Bryony (her friend) and Harriet (her boss) bring an unexpected humour to the novel; it felt strange to be laughing and snorting while reading a book about a missing person - but it works. It really works.
Of course, this is a very serious book too. There is plenty of depth, emotion and highly developed characters. Manon is a complicated character; trying to come to terms with her age, loneliness and disappearing hopes of motherhood as well as being highly dedicated to solving the mystery surrounding the missing Edith. She is clearly intelligent and passionate -not just about justice, but about saving people.
The latter half of the book is really engaging as events begin to move towards the climatic denouement. The emotional tension is quite raw and it was a surprising, complex and very clever journey of suspense, tension and grief.
The best thing about the book was that all the characters are very relatable, authentic and convincing. The dialogue and relationships between them all is engaging, believable and the links between the characters are really well developed. I liked Steiner's writing style a lot. She is able to capture moments, people and situations with quite unassuming descriptions that reflect her gift for insight and highly perceptive observations.
You can find the full review of "Missing Presumed" at
http://bibliomaniacuk.blogspot.com/2016/08/missing-presumed-susie-steiner.html
There are a lot of i
nteresting ideas covered within this story - belonging, love, guilt, life, death, reincarna
tion, parenting, grief - and there is a cast of characters who are able to represent different perspectives and attitudes which adds several layers to the plot. The italic sections with stories of reincarnation create intrigue and suspense.
This book feels a lot like a Jodi Picoult or Diane Chamberlain novel in the sense that the author has chosen a reasonably controversial or sensitive theme and explored it through a set of vulnerable characters and through very emotional scenes. Unfortunately, for some reason which I really can't quite put my finger on, this wasn't really the book for me and I didn't enjoy it as much as I had hoped to. I do seem to be in a tiny minority though as all the other reviews I've seen have been really effusive and glowing. I think it will be a popular read.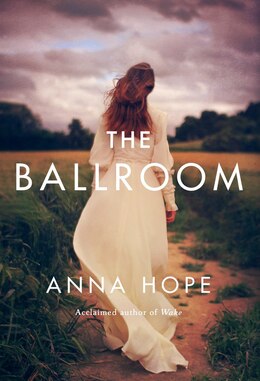 I absolutely loved this thoughtful novel which has clearly had a deep affect on people and to be honest, it is probably one of my favourite reads of 2016. The thrust of this book is an exploration of freedom and the different types of prisons we build for ourselves - not just externally with physical walls and boundaries, but also internally through our mental and emotional states.
Anna Hope's prose is excellent. The writing is lyrical. The opening description of Ella attempting to flee the asylum is gripping and the jumbled short phrases capture the sense of her fear, confusion and desperation. The setting of the bleak Yorkshire Moors exaggerates the desolate atmosphere and sense of being ostracised and rejected from the rest of society. The derisive words used to described the "depraved and degenerate" "specimens", the "lunatic paupers" confining them to the "chronic ward"- their "feeble mindedness" which causes them to be treated as a "weaker", "inferior race", captures the cruelty of their plight. Hope's arresting descriptions embody the sense of confusion and befuddlement that consumes the "patients".
Hope has researched this novel thoroughly. The articles about Eugenics are horrifying and make this novel thought provoking and poignant. It is a real investigation of different degrees and experiences of madness, what people perceive to be madness and which characters are truly suffering from madness. The novel is also about power, obsession, love and a insight to the social and political time. It is captivating. It is stunning writing. The characters stay with you and I found the more peripheral character of Clem and her journey particularly engrossing as well as poignant and moving. This is a hugely atmospheric tale with vivd characters. I highly recommend you read it and decide for yourself who is the "superior" mind and the importance of valuing the true healing powers of music and literature.
For my full review please see
http://bibliomaniacuk.blogspot.com/2016/02/my-review-of-ballroom-by-anna-
This is a lovely, gentle, heartwarming read about books, small town communities, friendship and love. Meet Sara Lindquist, a Swedish bookworm who unexpectedly loses her job in a bookshop where she has worked for 10 years. Although she believes reading books isn't a bad way to live your life, she yearns to do something different - to experience something "big".
Sara's mantra is "a person for every book, a book for every person." And it's not just the other towns folk in Broken Wheel who need healing with her new venture of a bookshop when she finds herself looking for a new start in America, Sara too needs to find a purpose. She needs to feel like she belongs somewhere and to do this she needs confidence, adventure and romance. Perhaps some "reality" rather than hiding between the safe pages of a novel "where people are always better, nicer, friendlier."
I really enjoyed the headings Sara chose to label her shelves with in the new shop: "Sex, Violence & Weapons" for thrillers, "Small Town Life", "Warning Unhappy Endings" for some classics like John Steinbeck's novels, "Short but Sweet" for the short but sweet! I think this book would be shelved perfectly under "For Friday Nights and Lazy Sundays" and "Happy Endings For When You Need Them." I'm quite inspired to reorganise my shelves under these headings!
This book is a little predictable, it does follow the well worn path of a romantic chick lit tale of friendship and self discovery, but do you know, what's wrong with that? I spent the evening curled up, engrossed in this charming, well written book about a kindred spirit who wants to spread her love for books, heal people and find a true sense of "coming home". I enjoyed being part of Sara's journey and was pleased that by the end she realises "once upon a time she hadn't wanted to be anything other than a minor character - to be the protagonist was too much to ask...but now..."
Sara learns to see that people can be as treasured as books and can be worth as much. She learns how
dreams can be followed in real life rather than just in books and sometimes, reality can be as rewarding, happy and fulfilling as fiction.
I would recommend this book to anyone who loves to bury themselves books, identifies with fictional characters more often than real ones and who is looking for a book with a happy ending! If you liked "The Guernsey Literary and Potato Peel Society", "The Little Paris Bookshop", the "Big Stone Gap" series, "Fried Green Tomatoes at the Whistle Stop Cafe" or "The Rejected Writers' Book Club" you will almost certainly enjoy this book!
For a more detailed review check out
http://bibliomaniacuk.blogspot.com/2016/06/the-readers-of-broken-wheel-recommend.html
I read "The Paris Wife" a few years ago and it was one of those novels that quietly exceeded all my expectations, quickly becoming one of my favourite reads for that year and one I often recommend. I was keen to read the new McLain title; again it is also a fictionalised account of a real person, Beryl Markham, who grew up in Kenya becoming a pioneering horse race trainer and a record breaking pilot in the 1930s.
Beryl is an interesting character. The novel feels very much a journey of emotional discovery as she strives to find her place in the world. She is a talented, bold, unintimidated woman who wishes for equality and to be given the same opportunities as men. In many respects she succeeds later on with her career but her late teenage years are spend trying to reconcile herself with the restrictive life of a female in a high profile marriage. Even her successes in training a winning horse are celebrated more fully by Jock, who stands to make more fame and financial gain then her. Jock changes too as the relationship continues to struggle and Beryl refuses to conform. He is worried about his name, his reputation, his family and is a proud, controlling man. Their marriage becomes a sad pretence.
McLain writes with vivid description and there are some beautiful phrases and imagery throughout the novel. I found Beryl an appealing, likeable character. Although fallible and not always reasonable, she had flair and individuality. There are some poignant moments within the story and ultimately Beryl completes her physical, spiritual and emotional journey and finds reconciliation. She makes bold decisions and often disastrous ones - either ill fated or selfishly- she makes some decisions which might not enamour her to the reader but it makes for a rich tapestry and fascinating tale. She is a woman of adventure and ambition who seeks to be unconventional. I enjoyed the story, the character and the setting. I did feel transported to another country and era and I thought the closing lines of the novel were very resonant.
It is an easy and interesting read and McLain's style is very accessible and enjoyable.
My more thorough review is at
http://bibliomaniacuk.blogspot.com/2016/04/circling-sun-paula-mclain.html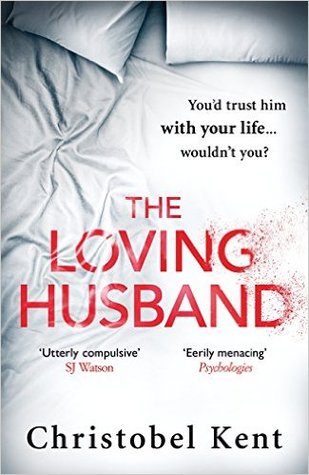 The novel opens with the shocking discovery of Nathan's body and then we watch the subsequent events unfolding over the period of a week as the police open an investigation placing Fran as their main suspect. Through Fran's flashbacks and glimpses of old memories, the reader has to piece together the real truth behind this marriage and the real truth behind Nathan's death.
Although engaging, I wouldn't describe it as the straightforward racy, vivd thriller, full of cliffhangers that usually defines this genre. Fran is suffering from so much anxiety, confusion and some kind of post natal depression that the events and recollections are like a jagged jigsaw which has lost several vital pieces. It was a page turner, but in the sense that I was keen to muddle through the chaos of Fran's thoughts and wanted to see if Kent's final resolution matched my deductions.
Fran is an intriguing protagonist. It is hard to know whether to feel sympathy towards her because of her propensity to be a victim or stand in judgement towards her because of some of the decision she has made. It is also impossible to work out how reliable and truthful she is. I always like an unreliable narrator and her reluctance to admit what it is she is frightened of despite the continuous needling from the police is cleverly managed to maximise the suspense. It is also effective in creating a conflicting opinion of Nathan and the secrets he may have been hiding. Kent taunts us with Fran's haunting fear - so many times we get so close to finding out what secrets Fran harbours and why she is so frightened but just as Fran's memory cuts out, so too does the reader's hope of any easy answers. I did find Fran a confusing character to relate to as at times she appears quite unhinged or too weak but by the end of the novel I completely understood what Kent had set out to achieve and how effectively she had done this.
I liked the way Kent manipulated the reader so you were never really sure how to respond to the main characters and whether they were victims or villains. She keeps her cards tight to her chest which in turn creates tension and suspense until literally the last page.
This was an engaging and intelligent read, Kent is an able writer with quite a literary style. At times, because of the number of different characters, threads and overall evocation of confusion and lost memories, it required a little more effort but the extra concentration pays off!
I think "The Loving Husband" is like S J Watson's "Before you go to Sleep" in the sense that a character is trying to work out through the fog to find out what is happening. Fran's mixture of confusion, fear or self deception means information is withheld from the reader without either character or reader realising. As with "Before you go to Sleep" there is a sense of urgency as the reader faces the challenge of trying to sort out the snippets of memory into a coherent narrative. Kent uses some of the techniques seen in "Gone Girl" - characters are suddenly shown to be something they are not and both have shocking denouements that throw all of what the protagonist ever knew into question.
My full review is at
http://bibliomaniacuk.blogspot.com/2016/08/the-loving-husband-christobel-kent.html
So this is the only book left for me to read - don't worry, I will be rectifying this shortly!! Here is the blurb from Goodreads - sounds a bit like Jason Bourne to me which bodes exceptionally well!!!
Evan Smoak is a man with skills, resources, and a personal mission to help those with nowhere else to turn. He's also a man with a dangerous past. Chosen as a child, he was raised and trained as part of the off-the-books black box Orphan program, designed to create the perfect deniable intelligence assets—i.e. assassins. He was Orphan X. Evan broke with the program, using everything he learned to disappear.

Now, however, someone is on his tail. Someone with similar skills and training. Someone who knows Orphan X. Someone who is getting closer and closer. And will exploit Evan's weakness—his work as The Nowhere Man—to find him and eliminate him. Grabbing the reader from the very first page, Orphan X is a masterful thriller, the first in Gregg Hurwitz's electrifying new series featuring Evan Smoak.
Happy reading folks and do let me know what you make of this Autumn's Richard and Judy reads by leaving a comment below!
The Richard and Judy summer winner was the wonderful "Dictionary of Mutual Understanding" by Jackie Copleton which has also been one of my top reads this year. My review can be read at
http://bibliomaniacuk.blogspot.com/2016/03/my-review-of-dictionary-of-mutual.html