"The Girl in the Ice" Robert Bryndza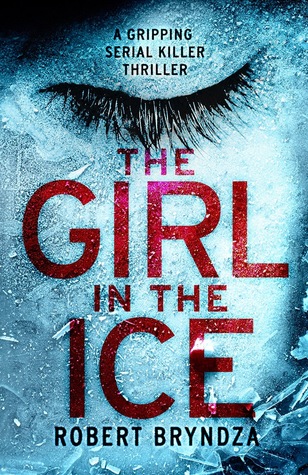 Her eyes are wide open. Her lips parted as if to speak. Her dead body frozen in the ice…She is not the only one.
When a young boy discovers the body of a woman beneath a thick sheet of ice in a South London park, Detective Erika Foster is called in to lead the murder investigation.
This is the first book in the DCI Erika Foster series. It is set in Dulwich, South London. The sense of location is well captured and the precise detail ensures that the reader is firmly placed in this very real setting. I thought part of the book's appeal was the vividness of the locations and the authentic descriptions.
The chapters are short and there is a lot of action. The opening is great - the discovery of the body and the impact this has on the man that discovers it are very well told with great dramatic tension. From this point on the plot is fluent and well delivered. Suspense keeps building, pulling in lots of different threads and complications.
DCI Erika Foster is a strong, brave character. She shares some of the traits of the stars of the popular Scandinavian TV programmes "The Bridge" and "The Killing" but this mixture of being slightly awkward, slightly socially unaware but very focussed, clever and committed creates an appealing and intriguing character. The added dimension of her personal battle and her need to prove her reputation following the disastrous consequences of the last case she was involved in create a further level of interest and depth.
Bryndza shows excellent knowledge of police procedure in his writing and has clearly researched his novel well. This makes the writing very authentic and ensures that the story remains believable and convincing. If you like Rachel Abbott, Karin Slaughter and Karen Rose then I would recommend this book for you.