Suggested Holiday Reads for this Easter
Here are some suggestions for books you may want to read over the holidays that I have reviewed on previous blog posts or read in the last six months or so. All are currently available on Kindle at very low prices.....
KINDLE PRICE £2.29
Unlucky in love once again after her possible-marriage-partner-to-be proves a little
too
close to his parents, Sofia Khan is ready to renounce men for good. Or at least she was, until her boss persuades her to write a tell-all expose about the Muslim dating scene.
As her woes become her work, Sofia must lean on the support of her brilliant friends, baffled colleagues and baffling parents as she goes in search of stories for her book. In amongst the marriage-crazy relatives, racist tube passengers and decidedly odd online daters, could there be a a lingering possibility that she might just be falling in love . . . ?
This is such a fun, witty and enchanting novel! Malik is an intelligent author whose characters are well observed and her writing style will have you smiling and laughing as Sofia takes on the world of dating in the name of research. It is similar in style to "Bridget Jones" but feels fresher and a little more original. Perfect for a relaxing, light weight, undemanding read.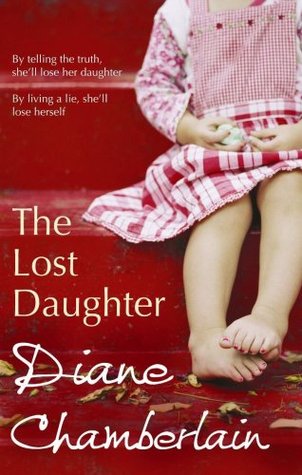 KINDLE PRICE 99p
An unsolved murder. A missing child. A lifetime of deception. In 1977, pregnant Genevieve Russell disappeared. Twenty years later, her remains are discovered and Timothy Gleason is charged with murder. But there is no sign of the unborn child. CeeCee Wilkes knows how Genevieve Russell died, because she was there. And she also knows what happened to the missing infant, because two decades ago she made the devastating choice to raise the baby as her own. Now Timothy Gleason is facing the death penalty, and she has another choice to make. Tell the truth and destroy her family. Or let an innocent man die to protect a lifetime of lies...
I always read a couple of Diane Chamberlain's novels on my holidays! They are my guilty pleasure! I just know where I am with this author - I'll get a well written story with good characters and a plot with mystery, emotion, dilemma and drama. If you like Jodi Picoult you'll enjoy this author - as with Picoult, there is often particular issue at the heart of the novel and a series of emotional journeys to go on before the ending is resolved. Reviews are very mixed but again, if you're after a decent holiday read, this will fit the bill. My other favourites of Chamberlain's titles are "Necessary Lies" (£2.99 Kindle) and "The Midwife's Confession" (£4.99).
KINDLE PRICE £4.99
Nineteen-year-old Gwendolyn Hooper steps off a steamer in Ceylon full of optimism, eager to join her new husband. But the man who greets her at the tea plantation is not the same one she fell in love with in London.Distant and brooding, Laurence spends long days wrapped up in his work, leaving his young bride to explore the plantation alone. It's a place filled with clues to the past - locked doors, a yellowed wedding dress in a dusty trunk, an overgrown grave hidden in the grounds, far too small for an adult...
Gwen soon falls pregnant and her husband is overjoyed, but she has little time to celebrate. In the delivery room the new mother is faced with a terrible choice, one she knows no one in her upper class set will understand - least of all Laurence. Forced to bury a secret at the heart of her marriage, Gwen is more isolated than ever. When the time comes, how will her husband ever understand what she has done?
A more expensive purchase but I would highly recommend any of Jefferies novels. She captures location, character and emotions with skill and the stories are engaging and enjoyable. They are all set in the past and in the East which creates a sense of escapism making them perfect to read while on a break."The Separation" is also available for £4.99 and the brand new "Silk Merchant's Daughter" is £7.99 as was only released last month.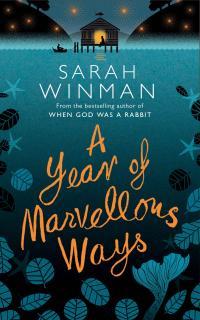 KINDLE PRICE £3.99
Cornwall, 1947. Marvellous Ways is a ninety-year-old woman who's lived alone in a remote creek for nearly all her life. Recently she's taken to spending her days sitting on the steps of her caravan with a pair of binoculars. She's waiting for something - she's not sure what, but she'll know it when she sees it. Freddy Drake is a young soldier left reeling by the war. He's agreed to fulfil a dying friend's last wish and hand-deliver a letter to the boy's father in Cornwall.
This is a "Richard & Judy Bookclub" read this Spring. I found it an absorbing story of love and friendship, full of poetic prose and a magic- a real treat and from it I could quote endless sentences which struck me as beautiful writing. If you are looking for something mesmerising and
enchanting, this is for you!
KINDLE PRICE £1.99
Lizzie—exasperated Mother of Cassie, Connor and Stepdaughter Maisy—is the frustrated voice of reason to her daughters' teenage angst. She gets by with good friends, cheap wine and talking to herself—out loud.
16-year-old Cassie—the Facebook-Tweeting, Selfie-Taking, Music and Mobile Phone obsessed teen—hates everything about her life. She longs for the perfect world of Chelsea Divine and her 'undivorced' parents—and Joe, of course.
However, the discovery of a terrible betrayal and a brutal attack throws the whole household into disarray. Lizzie and Cassie are forced to reassess the important things in life as they embark upon separate journeys of self-discovery—accepting some less than flattering home truths along the way.
I read this one Sunday over the course of a lazy morning, an hour on the sofa and an early night - it was just what I had needed that day to help unwind and relax. It's witty, sharp and comical but also there is some pathos and seriousness as the story progresses. I'd recommend for a light, easy holiday read.
KINDLE PRICE £4.99, 2nd Hand Amazon from 1p
In ten powerful stories, Victoria Hislop takes us through the streets of Athens and into the tree-lined squares of Greek villages. As she evokes their distinct atmosphere, she brings vividly to life a host of unforgettable characters, from a lonesome priest to battling brothers, and from an unwanted stranger to a groom troubled by music and memory.
These bittersweet tales of love and loyalty, of separation and reconciliation, captured in Victoria Hislop's unique voice, will stay with you long after you reach the end.
Short stories are a good option for a holiday if you feel like dipping in and out of something or trying something new. Hislops novels are good reads and these stories will bring a bit of sunshine if you are holidaying in the UK or taking a "staycation". Other short story collections I'd recommend would be Helen Ellis' "American Housewife", any Helen Simpson and any Katherine Mansfield.
KINDLE PRICE £1.99
When Oberleutnant Karin Müller is called to investigate a teenage girl's body at the foot of the wall, she imagines she's seen it all before. But when she arrives she realises this is a death like no other: the girl was trying to escape - but from the West.
Müller is a member of the national police, but the case has Stasi written all over it. Karin is tasked with uncovering the identity of the girl, but her Stasi handlers assure her that the perpetrators are from the West ­- and strongly discourage her asking questions.
The evidence doesn't add up, and Muller soon realises the crime scene has been staged. But this is not a regime that tolerates a curious mind, and Muller doesn't realise that the trail she's following will lead her dangerously close to home . . .
I really enjoyed this historical crime drama. It is set in 1976 East Germany which is a fascinating period to place a criminal investigation. You don't need to have any prior knowledge of German history and the story is accessible and easy to follow. It is full of suspense and drama and impressive attention to detail. I rated it 4.5/5 stars. If you've been watching "Deutschland 83" you'll love this!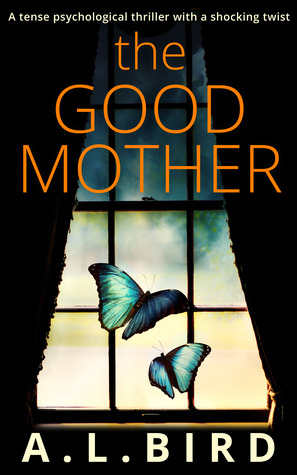 KINDLE PRICE 99p
Susan wakes up alone in a room she doesn't recognise, with no memory of how she got there. She only knows that she is trapped, and her daughter is missing.
The relief that engulfs her when she hears her daughter's voice through the wall is quickly replaced by fear, knowing that whoever has imprisoned her has her daughter, too.
This is another psychological thriller but with a huge twist which I did not see coming! I had to totally revise my opinion of the characters, writing and plot! This is disturbing, compelling and clever.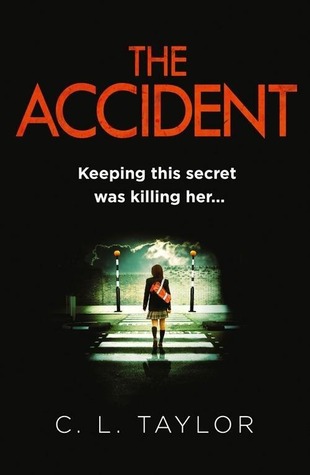 KINDLE PRICE 99p
Sue Jackson has the perfect family but when her teenage daughter Charlotte deliberately steps in front of a bus and ends up in a coma she is forced to face a very dark reality.
Retracing her daughter's steps she finds a horrifying entry in Charlotte's diary and is forced to head deep into Charlotte's private world. In her hunt for evidence, Sue begins to mistrust everyone close to her daughter and she's forced to look further, into the depths of her own past.
I rated this a 4/5 star read and perfect for the holidays - which is when I read it. I notice on Goodreads that it has received the same rating from my friends too so it comes well recommended. I would also recommend "The Lie" which I might slightly prefer more - but that's a huge £2.99 on Kindle so maybe give this one a whirl first! C L Taylor writes great page turning thrillers and I am looking forward to reading her brand new book "The Missing" - also £2.99 on Kindle at the moment.
KINDLE PRICE 99p
Europe is in the grip of an extreme Arctic blast and at the mercy of a killer, who leaves no trace. His weapons of choice are razor-sharp icicles. This is Jack Frost.
Now a fully qualified criminologist, Georgina McKenzie is called upon by the Dutch police to profile this cunning and brutal murderer. Are they looking for a hit man or a frenzied serial-killer? Could there be a link to a cold missing persons' case that George had worked with Chief Inspector Paul van den Bergen – two abducted toddlers he could never quite give up on?
I really enjoyed this detective crime novel. If you like Jo Nesbo and Steig Larsson this will appeal to you. It is the third in a series although I read it without having read the previous instalments and it didn't affect my understanding or enjoyment. The other novels in the series, "The Girl who wouldn't Die" and "The Girl who Broke the Rules" are available for £2.99 and 99p on Kindle so you could buy the trilogy for a mere £5!
I hope you find something that suits you! Happy Easter Weekend and Happy Reading! Hope you enjoy cracking open a huge chocolate egg and settling down to a book at some point over the Bank Holiday!
For further recommendations, reviews and bookish chat follow me on Twitter @katherinesunde3 (bibliomaniacUK) or sign up for email notifications of future posts.