Which books have caught my eye? (28th Feb)
Time to see what has caught my eye this week!
Definitely this one! It sounds amazing! The blurb says that it is "told in a chorus of voices belonging to those who knew her best....a portrait of an elusive woman whose monumental talent and relentless pursuit of truth reveal the cost of producing great art, both for the artist and the people around her." However it was more the buzz words in the reviews and recommendations like "provocative", "extraordinary", "outstanding", "gripping" and the fact that a lot of readers weren't even sure how to write about it - they just knew it was a profound read. I am intrigued! @LindaHill50 tweeted about this book several times and her blog post review is worth a read (Linda's Book Bag). She used the amazing word "obfuscation" which I will leave you to look up (as I had to!) and I think I must read the book now if only to work that word into as many conversations about it as possible!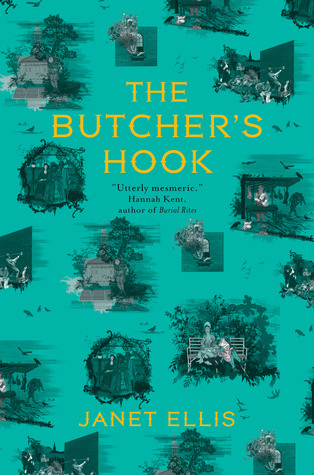 This has to be one of the other most talked about books this week. We all know Janet Ellis from Blue Peter but this book allegedly has nothing wholesome about it! It is set in 18th Century London and Anne Jacobs is an "uncompromising brutal girl" who will "cheerfully pray for another's unhappy end" while simultaneously be capable of "fun, hope, vulnerability and warmth". (Saturday Guardian Review) The reviews are a little mixed but all agree that it is sharp, well observed, witty and shows a passionate understanding of the human condition. Good luck Janet! I think I'll be reading it purely as a Blue Peter fan!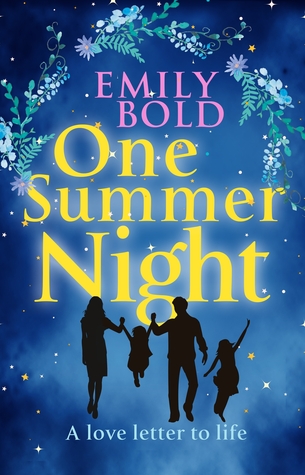 This book comes from a new publishing group that are part of Twenty7books -responsible for great reads like "Sofia Khan is not Obliged" and "The Hidden Legacy" which I have reviewed and blogged about earlier this year. It is likened to Jojo Moyes and Nicholas Sparks and sounds like a good, popular, chick-lit-esque read. Lauren is diagnosed with a brain tumour and the novel is about her spirit, fight and about how to she decides live her life. The reviews so far are positive and encouraging so I think this will be one to look out for and more uplifting than the blurb might imply. I certainly trust the judgement of the publishing house with their choice of authors so I'm fairly confident this will be a good, rewarding read.
Lee Weatherly is a fantastic YA author of whom I have had the privilege of working with on several creative writing workshops both within secondary schools and as an adult writer. She has written a huge range of books including the exceptionally popular "Angel" trilogy. This is her latest publication coming out on the 1st March. It is once more the first book in a trilogy, set in 1940 where war is illegal and harmony rules but life is less than perfect..... The reviews are incredibly positive and congratulate Weatherly on her creative and imaginative writing. One to add to that "to read" list and buy for any minibibliomaniacs!
This appeared on my Twitter feed with the description that it was a "literary human drama of the highest calibre". That sort of endorsement immediately wets my biblio-appetite! It claims to have mass appeal as well as the potential to win prizes. It is starts in 1993 and charts the friendship of two young men. The reviews I saw said it would appeal to fans of William Boyd (whose "Restless", amongst several titles I haven't room to list now, is a very rewarding read) and Anne Tyler (with an equally impressive list of titles under her belt -all highly readable) As one such fan, I shall be taking note of this novel!
Several highly regarded reviewers have named this as the "one to watch". It is set in Mumbai and follows the retired Inspector Chopra who inherits two unsolved crimes - one about a drowned boy and one about an elephant! It is billed as a funny, innovative, different, colourful read with an engaging, likeable, light hearted main character. For readers of crime fiction and people looking for something a little different! Look out for it!
Final Round Up!
It was great to see "War and Peace" entering the Top 50 Bestsellers list! I wish everyone embarking upon the challenge good luck - it's not one I've won but I am a fan of classic literature and would encourage people to try something - they will be pleasantly surprised by how accessible or engaging a lot of the novels are.
It is also great to see the YA title "The Lie Tree" by Frances Hardinge still in the top ten.
The lovely, unusual love story "The Version of Us" by Laura Bennet and riveting thriller "Disclaimer" by Renee Knight are in the top 20 - all of which can be found reviewed in my previous blogs.
Fiona Barton's "The Widow" which I reviewed this week, is number 7 for fiction and the hotly anticipated audio download is due out very soon.
The new ironic Ladybird series is dominating the hardback non fiction charts and the adult colouring books dominates the non fiction paperback charts!
That's all for this week! What caught your eye?
For more recommendations, reviews and bookish chat, follow me on Twitter @katherinesunde3 (bibliomaniacUK) or sign up for email notifications on the right hand side.