Travels with a Bibliomaniac
This week we were on holiday in York. Our hotel looked out across the Minster. These titles sprung to mind:
This is a short historical novel set in medieval England about a Dean who decides to build a spire on his cathedral. It is a dark novel about obsession and folly. Golding always delivers an engaging read.
I read "The Barsetshire Chronicles" a long time ago but they immediately sprung to mind as novels about clergy. Don't be put off by the fact it's Victorian literature, Trollope is actually quite accessible and relevant. His writing is at times witty and his characters are engaging. They might take a bit of commitment but it is worth it - particularly if you fancy an escape from the modern world for a while!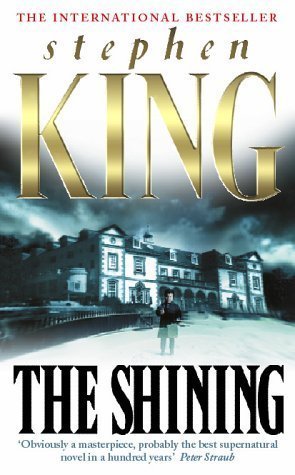 Well you can't stay at a hotel without thinking about novels which use them as the perfect setting for stories - so many people, so many possibilities! And this has to be the most chilling of them all! Maybe not the best read to "relax" with while in a hotel, although the constant noise of the street outside our York base meant that there wasn't really any comparison to Overlook Hotel. Similarly, you could try "Psycho" if you fancy something equally unnerving to while away your evening with!
Something a little less terrifying! Always a great comforting read and I can still never remember the outcome however many times I read them! Christie is a very talented crime writer and her books are always a good tonic on holiday.
A story set in York! A legal drama about a mother defending her own son who stands accused of murder. The reviews on Goodreads are very positive and make this book sound like a solid choice for a good crime story set in a courtroom with a fast pace and well drawn characters.
Another story set in York which embraces its rich history. It is set in the early 1900s and claims to have "a large cast and wonderfully intriguing subplots, set at a moment of great social change." It sounds like an easy read full of interesting historical detail and atmosphere.
This was a great discovery for the children! We had a fab visit to the York Museum which really impressed us and they had a whole range of York-based quiz books and colouring books which we stocked up on. However this was the real winner and had been read cover to cover in no time at all and then quoted all the way through lunch!
You can't visit York and not mention the Vikings! My nine year old son enjoyed this book and would recommend it to anyone else who likes this historical period. "It's not about warriors," he adds, "just peasants." So unlike his mother's choices, he is not indulging in things that will keep him up in the dark hours.....
The York Literature Festival takes place from the 10-23 March and will feature talks by Val McDermind and Wendy Cope, literary walks, creative writing workshops and a Jane Austen talk. It seems that York's literary scene is very much alive and we did manage to find a few second hand book shops to browse and the compulsory stop off at Waterstones to see what the York branch recommended to the local audience. It's a beautiful city and we found so much to explore and do together as a family.
Where were you this week and what books has it inspired? You may discover a new author or rediscover an old favourite! Happy holiday reading!
for more recommendations, reviews and bookish chat follow me on Twitter @katherinesunde3