Novel suggestions for the kids this half term
There are a lot of great Children's Literature titles in the news at the moment with the release of Waterstone's Children's Book Prize and the Carnegie Medal Longlist announced this week. Here are a few suggestions which might get the kids reading this half term!
Suggestions for Ages 6-9
Pamela Butchart's books are very readable and lots of fun. They can be read aloud to children but are also great in managing the transition to independent reader as your child becomes a more confident. Schools always make a great setting for stories and all children like to talk about school dinners so this book is a wining combination. Fast paced and lots of fun!
Tiga Whicabim does not believe she is a witch until she realises that her name is an anagram of "I am a big witch"! There is magic, there are spells, there are fabulous outfits! This is a fun and humorous read with lots of lively illustrations which make it engaging and hopefully encourage independent reading - although it's so imaginative and entertaining you'll want to read along with it anyway! It has been nominated for the Waterstones' prize.
I confess that I have not been able to read this yet but it is all over my Twitter feed and has been rated 4.36/5 on Goodreads! It looks to be quirky, fun and full of mystery and adventure. It is recommended for fans of Roald Dahl and Lemony Snickett. The reviews I've seen are absolutely full of praise for the imaginative characters - heroic and villainous, the adventures and the creepy crawlies - which will surely engage any young boy or curious child! Sounds like it is definitely one to check out!
Suggestions for Ages 10-12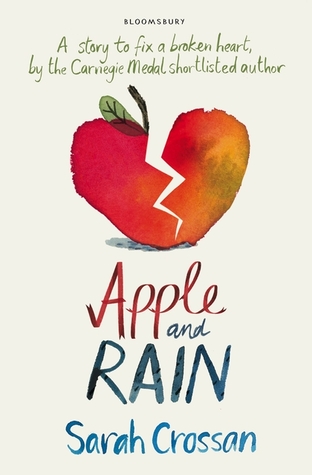 This is a very poignant read about family, love and coming of age. Apple has been living with her grandmother since her actress mother left eleven years ago. When her mother suddenly returns, Apple expects to feel complete and that her happy ever after ending has come. But it is a bittersweet reunion as Apple discovers she is not her mother's only child. The story is Apple's emotional discovery of what love is, what family is, what the truth is and how she can help someone more lost than herself. It is beautifully written and moving. I can't wait to read Sarah Crossan's latest novel "One", which is also on the Carnegie Longlist. I very much hope it makes it to the shortlist when it is announced on March 15th as she is a talented author.
Sally Nicholls is a fantastic author and I have enjoyed many of her books, several of which have won prizes. This story focuses on Molly and her sister who have been sent to live with their grandparents as their father fails to come to terms with the death of their mother. This novel appealed to me because it has some beautiful poetic themes and imagery. It is a magical story which uses mythology and fantasy to explore the serious experience of death and grief as Molly come to terms with the loss of her mother. And ultimately, it's uplifting. I would recommend any of her books as worth reading.
Sharon Creech has written several novels which are all worth reading. She writes for a range of ages and some of her books are more appropriate for older readers but this is a well written and clever story, exploring the serious issues of family and love in a lighthearted style. Dallas and Florida are "double trouble" twin orphans who don't believe there is such a thing as a happy loving home. Tiller and Sairy are an older couple who invite them into their home in Ruby Holler. The book is a gorgeous story of their travels, their adventures and all that they learn from each other which ultimately changes each of them forever.
David Almond is an extraordinarily talented author who's writing is some of the most stunning I have ever come across. I made the mistake of reading "Skellig" on the tube - underestimating its potential as it was "only a kid's book" and then finding myself in floods of tears as it is such a powerfully moving tale. His books are mesmerising.
This is the story of Mina before she meets Michael in "Skellig" (which would suit a reader aged 11-14). Mina is such a great character. She is an incredible role model and a highly intelligent and creative girl. This is not a typical "story" as it is more like her journal and the pages are full of her thoughts, musings, stories and dreams. There are some fantastic suggestions for your own creative writing and particularly memorable are her responses in her SATs exams which show how education can sometimes stifle and squash that which it intends to stretch and nurture. Mina frustrates and challenges her teachers but she is not aggressive or arrogant. She is not without issues or problems but her attitude and view of the world is fascinating and unique. It's a beautiful, inspiring, creative and thought provoking book.
David Almond's book "A Song for Ella Grey" is on the Carnegie Longlist.
These are on my "to read" list so I'm sorry to say I haven't yet read them but they sound like the perfect read for 11-14 year old girls. Described as a mix of Blyton, Nancy Drew, Sherlock and Poirot they are a new series of murder mysteries set in the 1930s in a girls' boarding school. I'm sure this will appeal to a wide audience and with teen readers it's always great to get them hooked on a series as it usually results in more sustained reading habits. Thirteen year olds Daisy and Hazel set up their own secret detective agency and then discover a murder within their own school which they set out to solve before the police and before the killer strikes again. I think this is a series we will be hearing a lot about in the future!
All the David Walliams' books are worth recommending. He writes a good story, full of great characters and echoes of Roald Dahl. They are highly readable, accessible and memorable. They are full of adventure, excitement and humour but often exploring issues relevant to children in a sensitive and subtle style. My son devours them!
You can't beat Anthony Horowitz. He's a very accomplished writer whose stories are compulsive. The Alex Rider series (again - if you can get them to read one, there are many more to follow!) would suit anyone from the ages of 11-14. Rider is a 14 year old boy selected to be a spy by MI6 - a young James Bond. Also adapted to film which may encourage more reluctant readers. They are action packed, thrilling adventures. For a younger reader, try the Diamond Brothers Mysteries like "The Falcon's Malteser".
Suggestions for Older Readers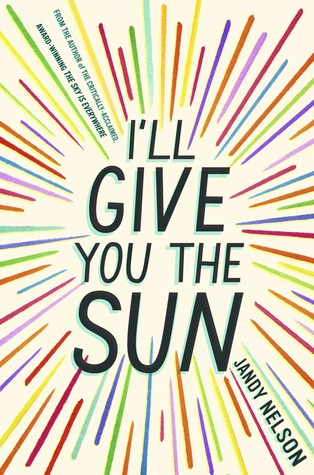 A novel about twins who have grown apart and have not spoken for three years. They need to find their way back to each other to complete their stories and rebuild their world. Emotional and beautiful this is a highly acclaimed novel which has been nominated for many awards including the Waterstones' Book Prize from a renowned author. Reviews posted by teenagers are particularly positive and effusive.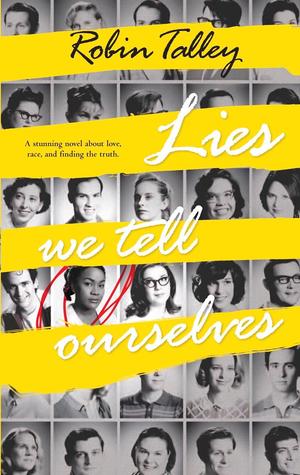 This is a really interesting, important book. It's 1959 Virginia and Sarah is one of the first black students to attend an all white school. Forced to work together on a project with Linda, daughter of the town's biggest opponent to the school's integration policy, the two girls have to confront the truths about race, politics and power. The novel is their journey through these complex issues and the relationship that develops between them. A thought provoking and compelling read which will resonant with contemporary teenagers as well as those interested in social history. It is nominated for the Carnegie Award.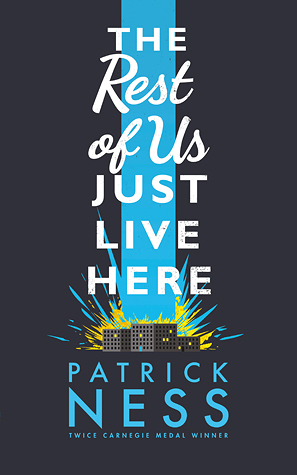 I reviewed this novel in a previous post about Young Adult fiction but Patrick Ness must be one of the most highly regarded novelists in Children's Literature. He has written lots of books and is most famous for his "Chaos Walking" trilogy. He is nominated for this years Carnegie Medal having already won it twice. His books can be a little quirky or fantastical and this title is no exception. However, ultimately it is about the unsung hero, the people behind the main action, "finding the extraordinary in the ordinary" and learning that there are all types of "remarkable". This book explores modern family life and parenting, siblings, mental health, healing and love. It will resonant with many teenagers finding their way in life.
This is another series for your teenager to get obsessed with and will appeal to fans of the "Twilight" saga or for readers of slightly more supernatural stories. Willow is half angel and these books follow her adventures defending the human race and her romantic entanglements. Teenage reviews are very enthusiastic and Weatherly has written profusely for young adults (under Lee Weatherly) covering a range of genres and issues as well as running creative writing courses and mentoring other young adult authors. She is an experienced writer who understands her audience and is devoted to her characters and their stories.
Other authors that may appeal to older teenagers are John Green, Jennifer Niven Laurie Hayle Anderson and Gayle Foreman.
I hope this helps your young adults get into reading this half term! For more recommendations, reviews and bookish chat follow me on Twitter @katherinesunde3 (bibliomaniacUK) or sign up for email notification on the right hand side.