If you liked "The Ballroom" by Anna Hope......
If you like the themes of madness and attitudes to mental health which Hope writes about in her new novel "The Ballroom", then some of the following novels may also appeal to you.
This is an enormous 793 pages long - I read it on holiday years ago which was probably the best way for me as it meant that I was able to really concentrate on what is a rather involved novel and as it was in the pre kindle days, I'd no room for anything else in my suitcase! Faulks is an extremely talented author of lots of captivating books but this felt like a much more ambitious departure. The story follows two psychiatrists from Victorian London to Paris, and then worldwide, in pursuit of their studies, research and exploration of the human mind. In absolute honesty, there are some very good sections of the book but there are also some more heavy going passages and at times it is a bit of a slog. A worthy slog, and a chance to appreciate a great accomplishment but for the more ambitious and dedicated bibliomaniacs among us!
This was first published in 1892 and is a fascinating and horrifying story that will grip you and then haunt you! It is a very very slim read (my kindle edition only had the one story so I can't review any of her other short stories) so you will fly through it but it is a really interesting account of a woman's descent into madness when mental health was so misunderstood, not treated effectively and often not taken seriously at all. It is a famous piece of feminist writing and the author herself suffered from depression. Thought provoking. It almost reads like a horror story as much as a narrative on a depressed mind.
A much more accessible, mainstream read. This is a beautiful story about a young girl and her deaf boyfriend who escape from the School for the Incurable and Feebleminded. It gives a fascinating insight into these types of institutions that actually existed and the cruel misunderstandings, treatments and inhumanity that took place there. It is also a love story and a truly remarkable story. It is an absolute 5 star must read!
Classic novel from 1963 of which we'll all be familiar - through the film if not the novel. Felt I couldn't talk about this issue without listing this book!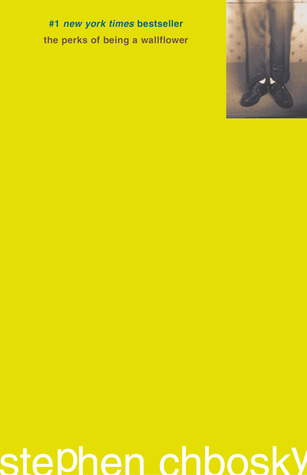 Equally well known and also recently adapted for film, this 1999 novel is a deeply affecting short read. With an almost cult like following, it is a story about growing up and all the trials and tribulations of the those painful years at school. The main character Charlie is shy and socially awkward. He is "caught between trying to live his life and trying to run from it". If you haven't read it, I highly recommend it. You'll be entranced and moved. I can't believe I didn't get around to reading it until relatively recently and it is one of the few books I have re-read a few times.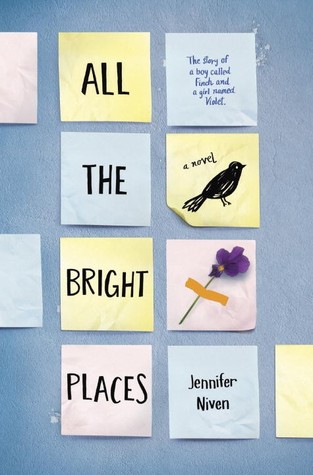 This came out last year and was a huge success in both the YA charts and adult bestsellers. There has been quite an eruption of YA fiction tackling controversial issues like suicide, mental health, cancer and grief. This is an excellent example of such a book. Theodore is obsessed with thoughts of his own suicide and counts the days until he might die. In contrast, Violet lives for the future and counts down the days until graduation and her escape from her family and its recent tragedy. They are the most unlikely companions but in fact their relationship has life changing effects on them. It's a roller coaster of a read. Lively, intelligent characters who you become helplessly involved with. Well worth a read and well worth sharing with teenagers.
John Green, a YA fiction author, is very well known for "Paper Towns" and "The Fault in our Stars". This is one of his earlier novels about Miles, a boy fascinated by people's last words and his friend Alaska. They are at a boarding school together and the structure of the book is told in sections "before" Alaska's disappearance and "after". The reader has some work to do in piecing together the clues and there isn't a sense of complete resolution or conclusion at the end but it is innovative, quirky at times and an imaginative exploration of life at a boarding school, friendship and coming of age. I rate it 4/5 stars.
Reviewers claim that this is a story "you will want to talk about and one you will never forget." I totally agree. I don't want to give too much away but it is about Emma and her family. One brother has died and one left home at the same time and has not been seen since. It deals with depression, loss, bereavement and grief. It is about how all these things impact on a family. It is very moving and very well written. Highly recommend.
Not a particularly cheery selection of titles here but ones that are rewarding and significant reads. I hope you find them equally interesting and sensitive in their exploration of a difficult and taboo area.
For more recommendations, reviews and bookish chat follow me @katherinesunde3 (bibliomaniacUK) on Twitter or sign up for the email notifications on the right hand side.