Books for Mother's Day #2
Here are some more suggestions for Mother's Day gifts which are all popular, easy reads.
I read this on holiday and loved it so much I gave it 5 stars and recommended it to everyone! In retrospect, my enjoyment might have been partially down to being on holiday and this novel being the perfect, relaxing saga that I needed but I would still recommend it as a good book full of romance, drama, secrets, suspense and a few clever twists. It's set in Australia and shifts between two characters, one in present day and one in 1901. I liked the setting, the historical detail and the fact that both the characters have a past to come to terms as well as a desire for a new start. I don't want to say much more but it is a satisfying engaging read - perfect for a holiday or a weekend indulgence! Don't judge by the front cover - this doesn't really capture the kind of story it is - I read it on Kindle as probably would not have picked it up otherwise!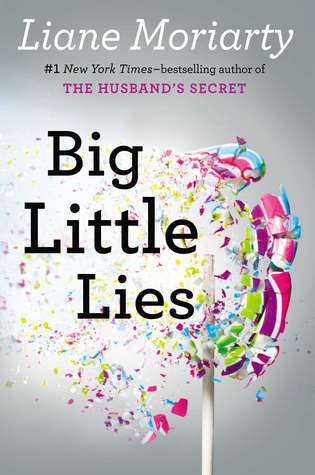 Liane Moriarty has written several books and they are all engaging and quick reads. This novel is no exception and I found myself either smiling wryly at the absurdity of some of the characters' behaviour or rapidly turning the pages as the tension and drama unravelled itself. I did think some of the characterisation was a little far fetched at times but as I got further into the book, I quickly became wrapped up in the different threads of story lines and wanted to find out how they would all eventually come together. "Big Little Lies" centres around the school playground; the politics, marriages, children and cliques. The novel is structured around the run up to a charity evening and a dramatic turn of events which take place there. Moriarty also deals with abuse, bullying and several other deeper issues which creates more tension and interest. The denouement is gripping. I would also recommend "The Husband's Secret" and "What Alice Forgot" which I think is my favourite.
I borrowed this from the library while "The Great British Bake Off" was on; it was the middle of winter and I needed some "comfort reading" to go alongside some comfort eating! This is a gentle, heartwarming and humorous read. The main character, Marie, is very likeable and makes some perceptive observations which will make you smile as she attempts to juggle work, three children, a husband and a chronic inability to cook. It's a easy, fun and witty read about family, friendship and love.
This story uses old photographs to reveal a hidden past and is set between two different time periods which is moves between as the secrets are exposed. Sophie wants to create an exhibition of her late father's photography. Barbara, her mother, has spent a lifetime trying to keep the past buried. But it is time for the truth and time for Sophie to confront the reality of her parents and their marriage.
Again, this novel uses a dual time line, moving between 1860 and present day. It is set on the island of Harris in the Hebrides. Alexander Ferguson, a vicar and amateur scientist is fascinated by the reported sighting of "seal men" and mermaids off the coast and wants to prove the legend that he is in fact descended from these people. In the present day, Ruth and Michael move into a house on the same island and set about building a home for their future family. However, things are stopped by the discovery of the bones of a small child - a child whose legs are fused together like a mermaid...... A little bit more fantastical and magical but also a story of confronting traumatic pasts, hope, redemption and healing. Atmospheric.
The combination of Welsh words, evocative descriptions of 19th Century Wales and witches makes this a captivating read. Morgana, the main character, has not spoken since she was a child. She is viewed with curiosity and talk within her small, remote Welsh village. Her mother marries her off quickly in order to try and protect her and slowly she begins to fall in love with her new husband. This tale has a bit of everything in it from love to suspense and Morgana is a well crafted character whose use of gesture and sign can express far more than words. A little different but you will be transported firmly back in time to this part of Wales through beautiful writing and imagery.
I read this book about a decade ago and will definitely be re-reading it. It's a 660 pages of the finest type of spellbinding storytelling. It is one of the handful of books that has kept me up until 3am because I could not put it down. It is set in 1940s America and follows Sara and her relationship with Jack. It is a story of love, betrayal, dilemmas, choice and destiny with plenty of dramatic twists. Kennedy is perhaps the only male author I know who can write about women with utter conviction. His depiction of emotions and feelings is so truthful and compassionate that the characters are magnetic and mesmerising. I think I might have even found myself gasping out loud at times as I was so caught up with the narrative. This was the first novel of Kennedy's I read and since then I have read them all and will even stretch to a hardback copy of his new titles as they are always such enthralling and thoughtful reads.
For more recommendations, reviews and bookish chat, follow me on Twitter @katherinesunde3 (bibliomaniacUK) or sign up for email notifications on the right hand side.